About once a week, I visit a local Walmart to monitor ammunition prices. This time, there was a significant change. Walmart rolled back the price of some bulk-packed .22 LR ammunition. The product was Federal Automatch, 40 grain, in a 325 bulk pack. The price was $18.97 or 5.8 cents per cartridge. The price had been $21.16, or 6.5 cents per cartridge. This is roughly a 10% reduction in the price.
Most days, this correspondent will look at ammunition prices online. They are not quite as good an indicator because shipping costs must be included. Everyone online now charges state sales tax, which no longer makes much of a difference. Online prices were even lower, with the lowest costs for the cheapest ammunition at exactly 5 cents per cartridge for Armscor .22 LR 36 grain hollowpoint, bolt action only. From the indicated supplier, shipping costs were included in the price.  A purchaser had to buy a full 5,000 round case to obtain the 5 cent per round price.
In my experience, the Federal Automatch is a bit more reliable ammunition than the Armscor 36 grain. Other people's experiences may vary.
Since the ammunition bubble started in 2012, ammunition prices have gone up and down in response to overwhelming, then muted, demand. The demand seems linked to political threats to impose significant infringements on rights protected by the Second Amendment.
The ammunition companies have increased .22 Long Rifle production by about 40% since 2012, from about 5 billion rounds of .22 LR per year to 7 Billion rounds per year at present.  Both Aguila Ammunition and Vista Outdoors (Federal and CCI) have increased production substantially.
Much specialty .22 ammunition is still difficult to obtain, but shelves are being stocked with more and more ammunition. The Federal Automatch bulk packs have been available at the local Wal-Mart, as far as this correspondent has been able to determine, continuously, for over a year.
How low will .22 prices go? It is impossible to know, especially with rampant monetary inflation confounding the picture.
In constant dollars, 5.8 cents per round in 2023 is equivalent to 3.77 cents in 2005. The lowest constant dollar prices for .22 LR ammunition occurred from 1993 to 2006, at about 7 cents per round for suggested retail prices of Remington Hi-Velocity LR ammunition in 2023 dollars.
The Federal Automatch ammunition appears to be a pretty good deal.
If you are looking to stock up on .22 ammunition, watch for sales, and purchase what you wish when the price is down. The time to buy is when most people are not buying. Another source of excellent deals are estate sales. It does not matter if the ammunition is new in never opened boxes. Guns stores will almost never take ammunition in for sale that has been in customers hands, off store. Perhaps they are worried about liability. This author has purchased ammunition from estates, and at gun "buy backs" and had excellent luck with it. Of course, it is up to the buyer to be wary of what they are purchasing.
A purchaser does not have to worry about purchasing .22 reloads, as the number of people who reload .22 rimfire is extremely small. But for centerfire cartridges, caution is suggested. When this correspondent has purchased reloaded ammunition, he had personal knowledge of the person doing the reloading, and had confidence in their methods.
---
About Dean Weingarten:
Dean Weingarten has been a peace officer, a military officer, was on the University of Wisconsin Pistol Team for four years, and was first certified to teach firearms safety in 1973. He taught the Arizona concealed carry course for fifteen years until the goal of Constitutional Carry was attained. He has degrees in meteorology and mining engineering, and retired from the Department of Defense after a 30 year career in Army Research, Development, Testing, and Evaluation.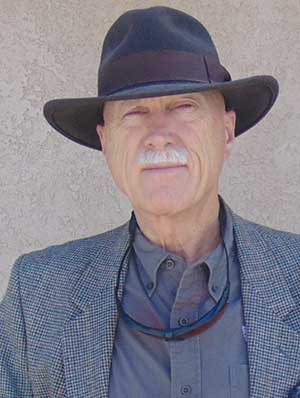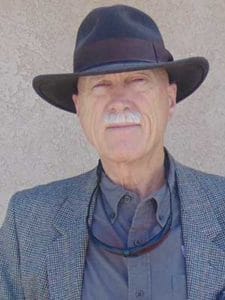 Some of the links on this page are affiliate links, meaning at no additional cost to you, Ammoland will earn a commission if you click through and make a purchase.