What's the best thing about the firearms industry? 
If I had to answer, I'd say it's that they make a gun for everyone, in every size and almost every purpose. 
For example, pocket pistols!
And that's the topic for today. We're going to explore these small-framed handguns and get to the bottom of why you might want one in your concealed carry rotation.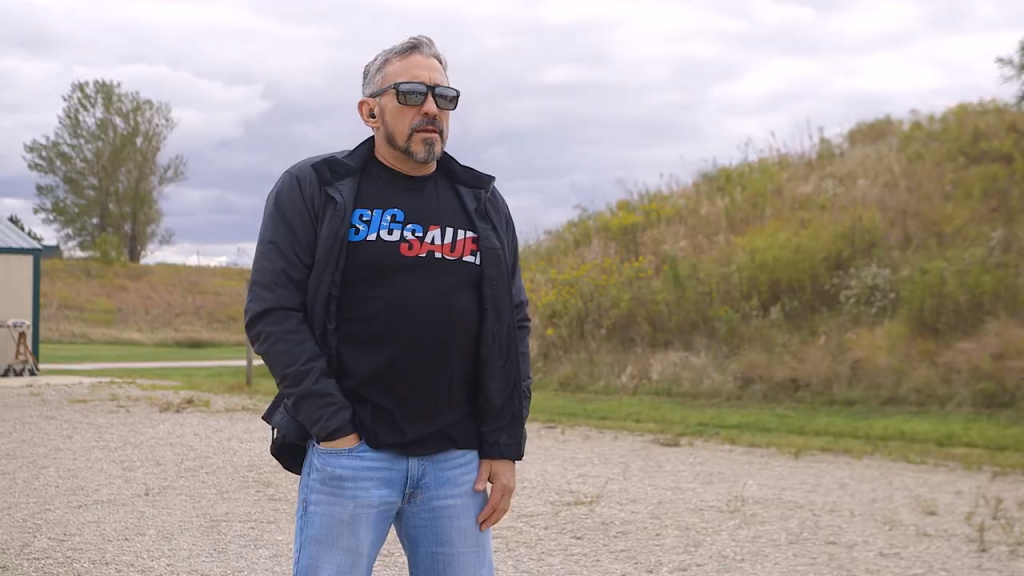 I'll lay out what pocket pistols are, and then we'll dive into some recommendations. By the end, you'll be a pocket pistol pro…or at the very least, know which models we prefer for pocket carry.
So keep reading!
Summary of Our Top Picks
Table of Contents
Loading…
What's a Pocket Pistol? 
Pocket pistols are excuse-free guns. Excuse-free means that you have zero excuses not to carry it.
These guns are so small, so easy to carry, and so easy to conceal that your excuses not to carry them are silly. 
The name explains it all. A pocket pistol is a gun small enough to fit in your pocket without issue. 
That said, you'll still need a holster. A good holster ensures safety when carrying a firearm in your pocket. (I prefer Blue Force Gear and Desantis pocket holsters.)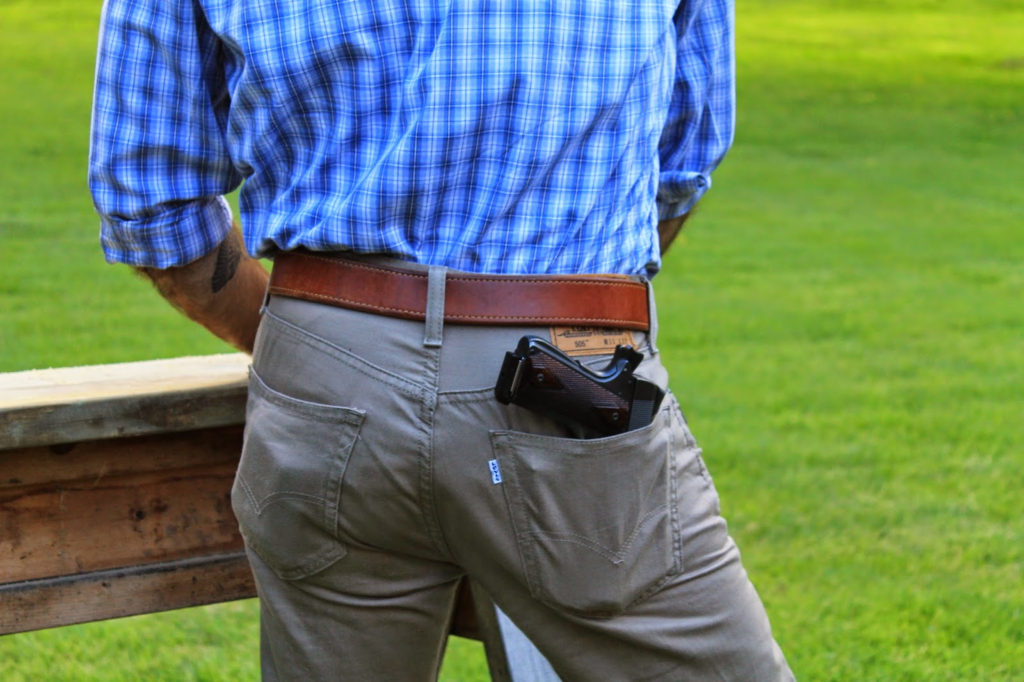 For more on how to pocket carry effectively, check out our article dedicated to Pocket Carry!
Mouse Guns vs. Pocket Pistols 
Perhaps you've heard the term mouse gun and thought, "What's the difference between a pocket pistol and a mouse gun?"
Not all pocket pistols are mouse guns, but all mouse guns are pocket pistols.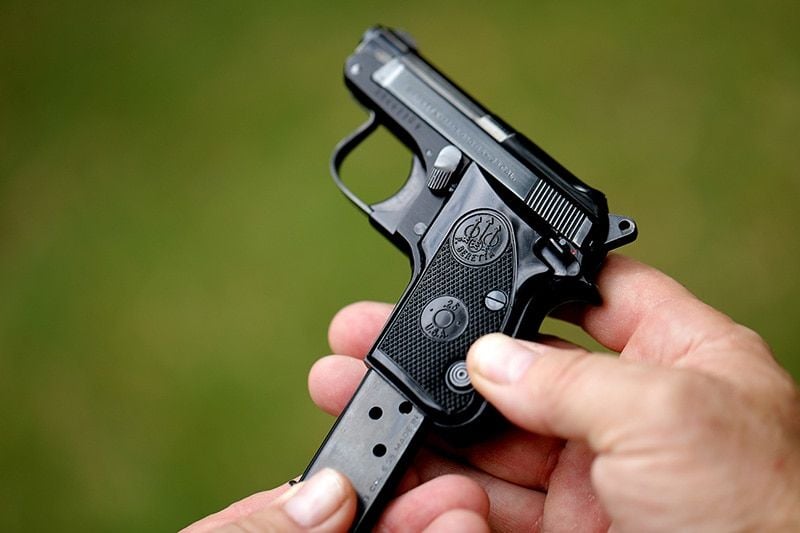 Mouse guns are typically small-bore pistols in calibers like .25 ACP, .32 ACP, .22 LR, and .22 Magnum. 
.380 ACP is where a mouse gun usually becomes a pocket pistol. Since .380 ACP typically requires the gun to be a bit larger, we start to move out of that mouse gun zone. 
Why a Pocket Pistol?
In the modern world, there is no reason to leave a gun at home. So many pocket pistols make carrying pistols easy.
Pocket pistols are not the best fighting pistols, but they are better than ill intentions and a sharp stick. Convenience is the biggest reason to carry a pocket pistol.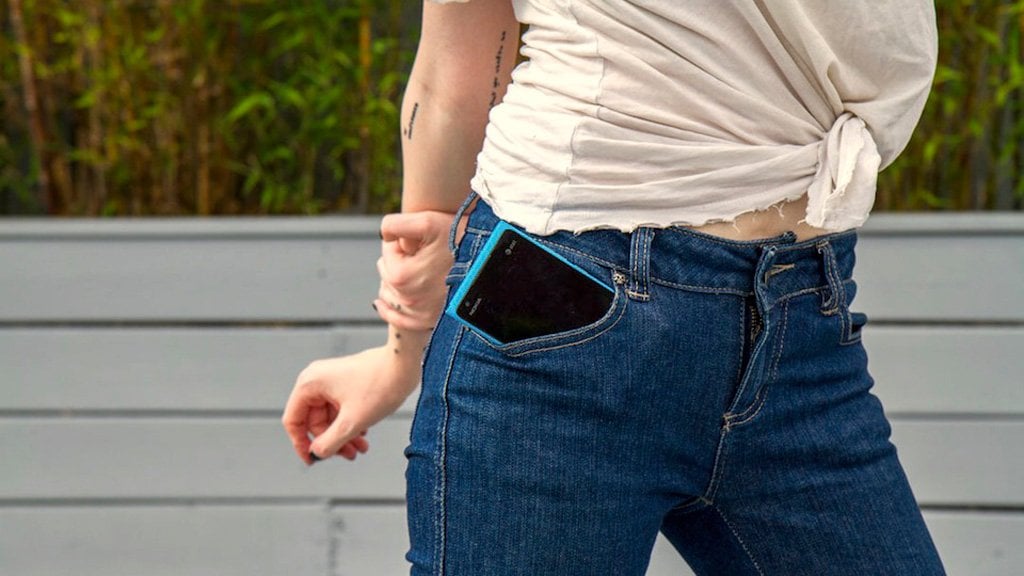 In times when a bigger, more capable gun is tough to carry, a pocket pistol gives you options. Sometimes it's impossible to carry anything bigger due to your clothing and activities. 
Dressing formally often requires a smaller gun for maximum concealment. Other activities like working out make it tough to pack a Glock 19 with an RMR and a Surefire X300U. 
Best Pocket Pistols 
1. Beretta 3032 Tomcat 
Tip-up guns are so utterly cool, and the Tomcat is just the coolest. Beretta's .32 ACP Tomcat looks like the whiny little brother to the Beretta 92 series with an open slide and exposed barrel.
That barrel pops up and allows the user to load a single round into the "tube" without having to rack the slide.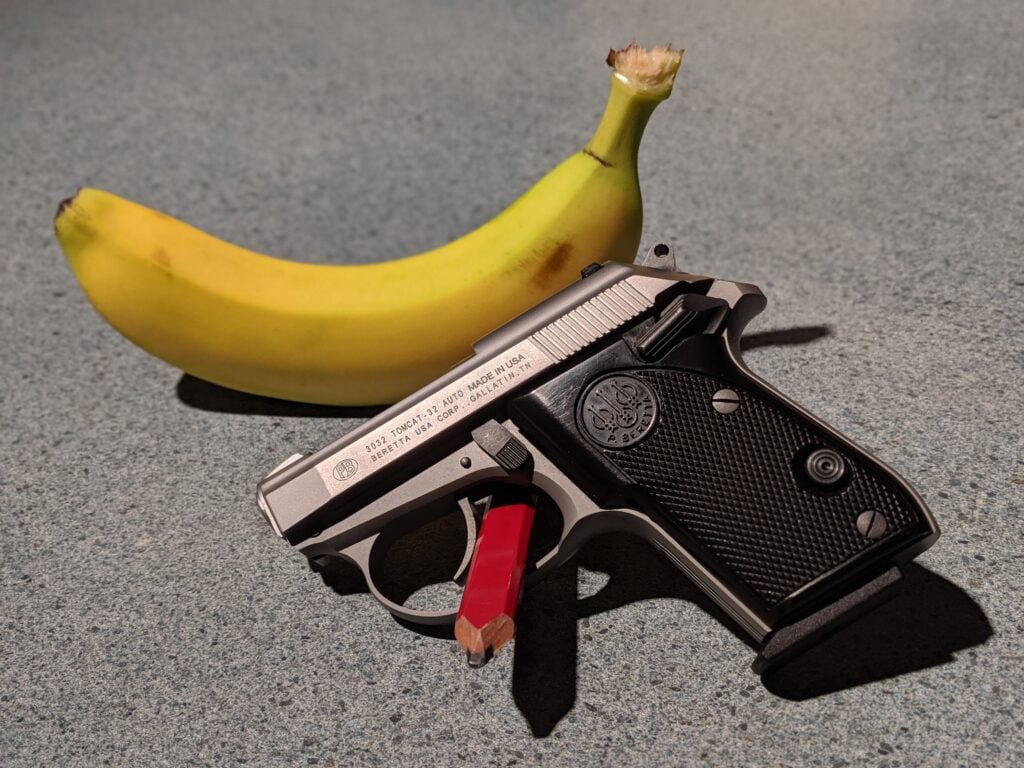 Since all mouse guns are pocket guns, I have no problems including a mouse gun in this list. Especially a gun this small and comfortable to shoot.
An all-metal 14.5-ounce frame combined with a .32 ACP cartridge results in a rather soft shooting pocket pistol. Soft shooting is relative, but for a gun this tiny, it's quite comfortable.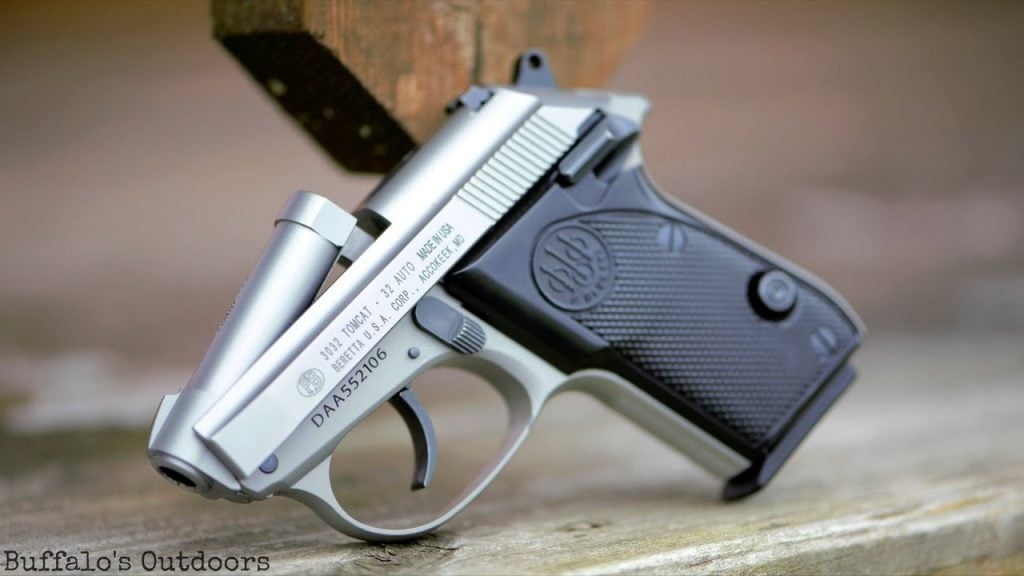 The sights are rather nub-like, but the DA/SA trigger helps a bit with accuracy. Popping the trigger into single-action mode delivers a lighter and shorter trigger pull that helps you out when it comes to shot placement. 
The Tomcat is predictably quite small, with a 3.7-inch overall height and a 4.92-inch overall length. But it's a little wider than most, with a 1.1-inch width.
Even so, it's easy to carry in your pocket and delivers performance on par with its coolness. 
2. Ruger LCP II
The LCP series by Ruger might be the flagship for pocket pistols.
Ruger mass-produced a reliable, pocket-sized .380 ACP that was surprisingly affordable. It conquered the market, and Ruger refined it with the LCP II.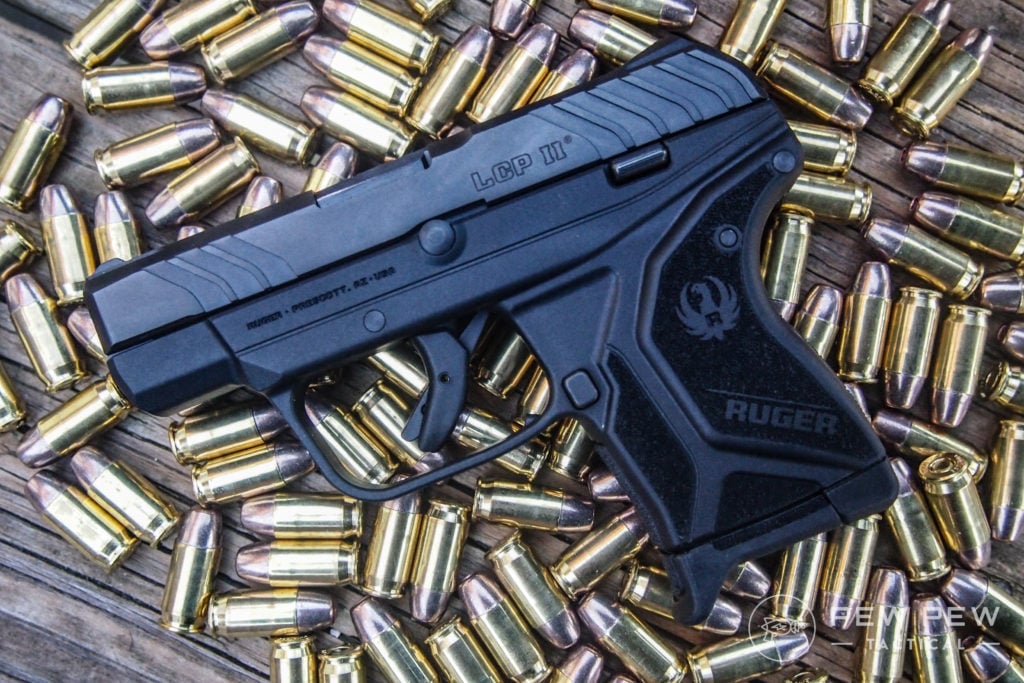 At 10.6 ounces with an overall height of 3.71 inches and an overall length of 5.17 inches, this little fella slides comfortably into nearly any pocket without a fight. There is very little to snag on its way in and out.
Ruger did equip the LCP II with proper sights that are much better than the original LCP's sights. Ruger also improved the trigger, but it's still no 1911.
You can expect a rather long pull that's light but does have a long stacking portion before it fires. Having an ND with an LCP takes a special kind of person.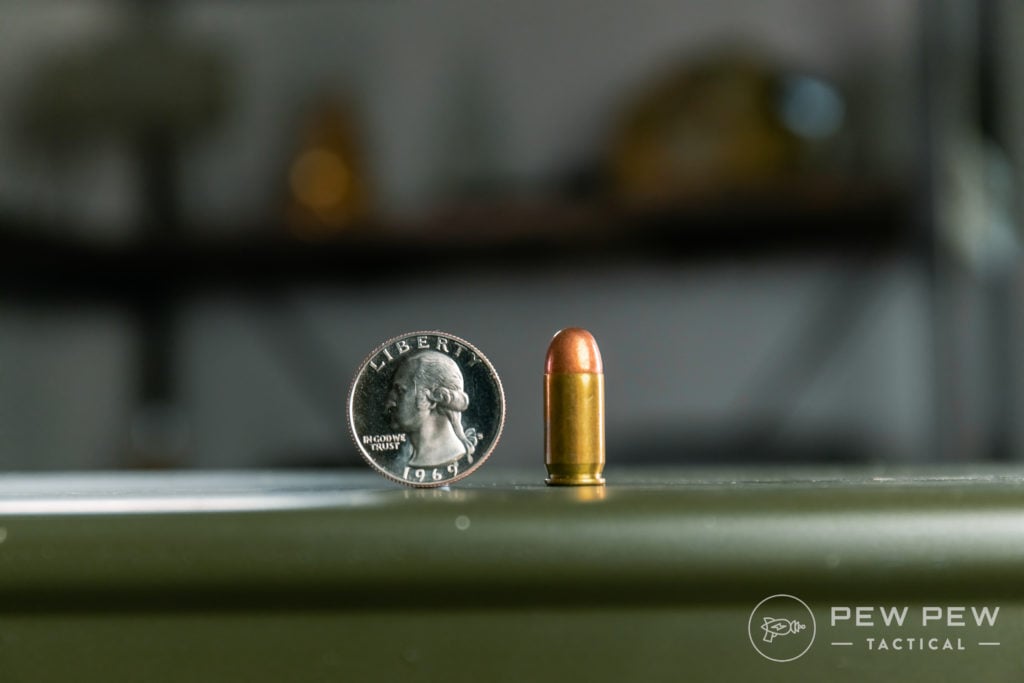 The aggressive grip texture makes the gun a bit easier to hold onto between shots. A .380 ACP this small bucks and kicks, and you need to be ready for it.
It's not always pleasant, but it always goes bang and tends to put .380 projectiles where you want them. As long as you do your part, of course. 
Best .380 ACP
259
at Firearms Depot
Prices accurate at time of writing
Prices accurate at time of writing
Get all the details over at our hands-on review of the LCP II!
3. Sig Sauer P938 
As far as pocket pistols go, the Sig Sauer P938 is one of the most comfortable I've ever fired, especially for a 9mm. Something Sig did to this gun makes it very comfortable to fire and handle.
Maybe it's Swiss/German/New Hampshire magic, or maybe it's the all-metal frame.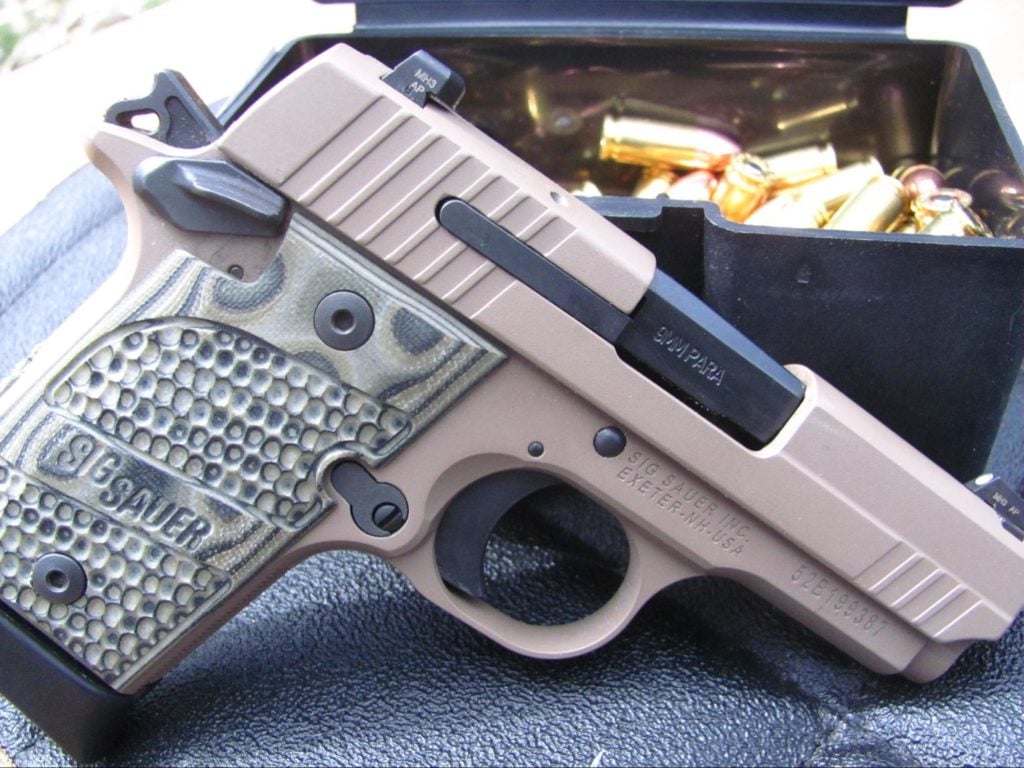 Regardless, it's comfortable to shoot and doesn't beat your hand with every shot. It's 1911-like, but not purely 1911.
If you love 1911s, you'll appreciate this mini fella and its ergonomics. The thumb safety is present, as is the single actiononly design and single-stack 9mm magazine.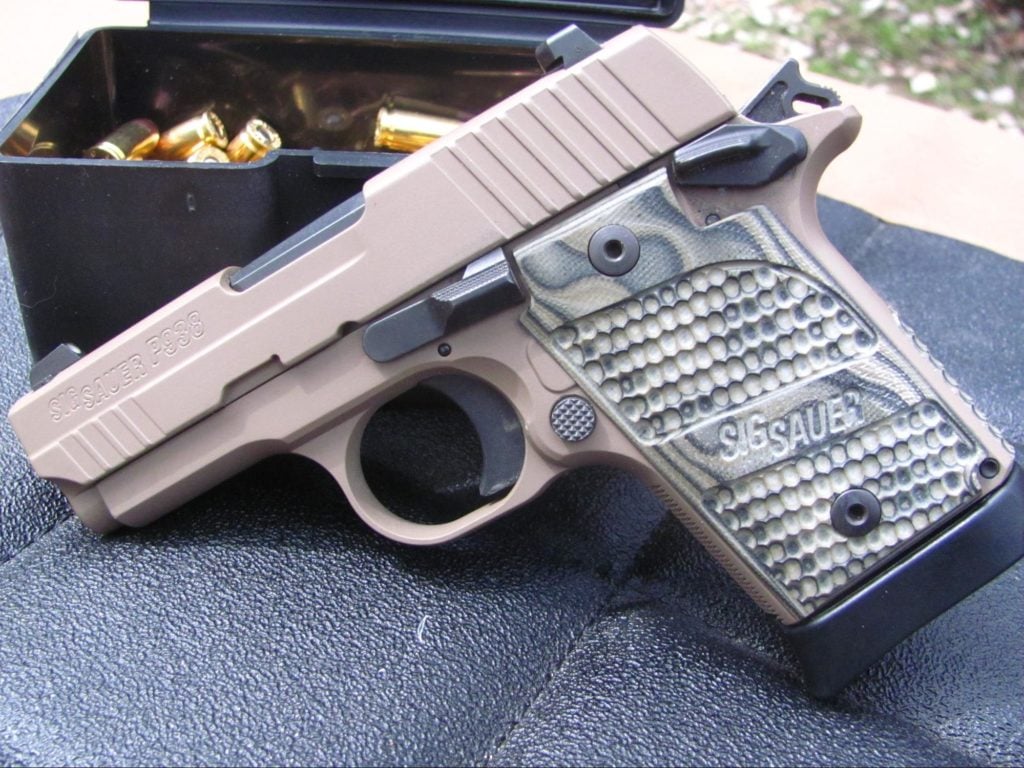 The small size makes it easy to pocket carry, but admittedly the safety, hammer, and large sights have some snag potential. Best way to deal with that is a properly fitting pocket holster.
At 16 ounces, it's hefty, but hefty helps with comfort when the gun goes bang.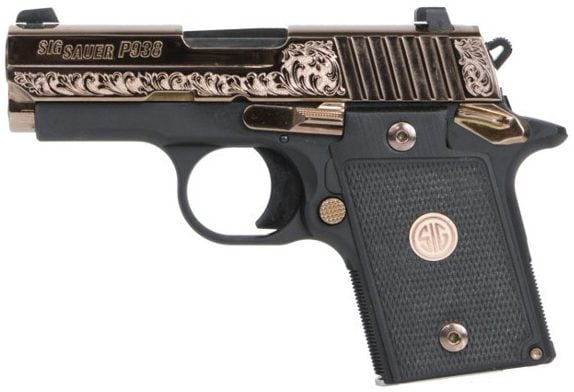 Unlike other pocket pistols, the Sig P938 comes outfitted for exceptional accuracy.
The single-action trigger, large sights, and excellent ergonomics make it easy to snap shots off at 25 yards with good technique. 
Best Ergonomics
649
at GrabAGun
Prices accurate at time of writing
Prices accurate at time of writing
Don't believe me? We've done an in-depth review on the P938, too!
4. Glock G43 
Glock took their sweet time getting to the single-stack 9mm market, but when they did, they did it right. The Glock G43 just barely makes the cut for a pocket pistol.
It's 4.25 inches tall with the magazine and a rather long 6.26 inches long. Luckily, the G43 is lightweight and thin.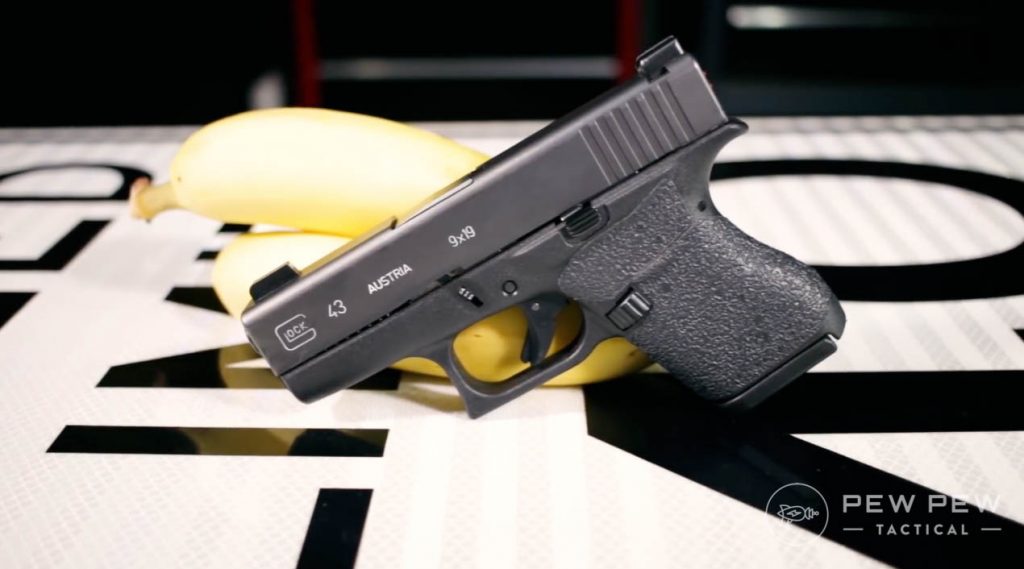 With only six rounds in the magazine, you have to make your shots count. But that's not too hard with the G43.
If you've mastered the Glock trigger, then you'll do fine with the G43s. You probably don't love Glock sights, but on the G43, they are large and capable — and easily replaceable.
Glock keeps the simple theme going with the G43. It's just pure Glock.
That means the gun is remarkably reliable and capable of withstanding some serious abuse. Shoot it a ton, drop it in the sand, beat it up, and it will still go bang.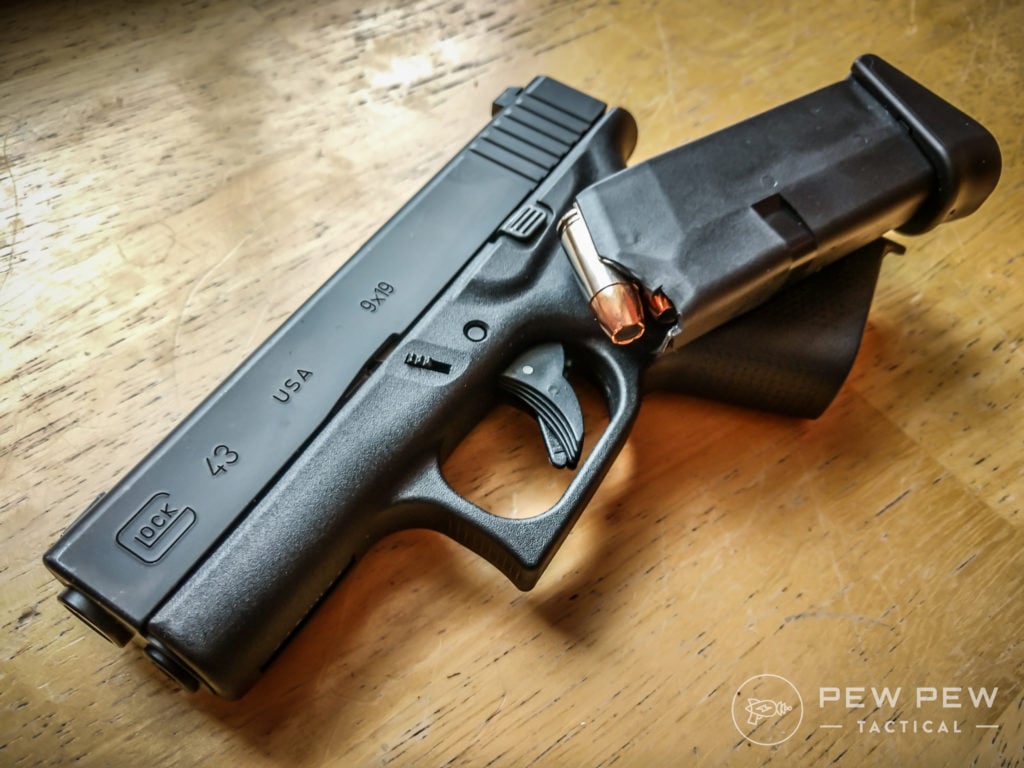 Blasting away with the G43 reveals some recoil and snap but no serious hand discomfort some pocket pistols deliver. 
Ergonomically it's a Glock. Somehow Glock found a way to copy controls from their massive pistols to their mini pistols. If you know Glocks, you'll have no problems switching over to the G43. 
Ultra Reliable Single-Stock CCW
Want to know more? Catch our hands-on review of the Glock G43! (Or for the latest in the G43 series, check out the G43X.)
5. Sig Sauer P365 SAS 
The P365 is another gun sitting on the edge of a pocket pistol and standard sub-compact. It's a bit big, and if you want the best pocket carry experience with the P365, go with the SAS model.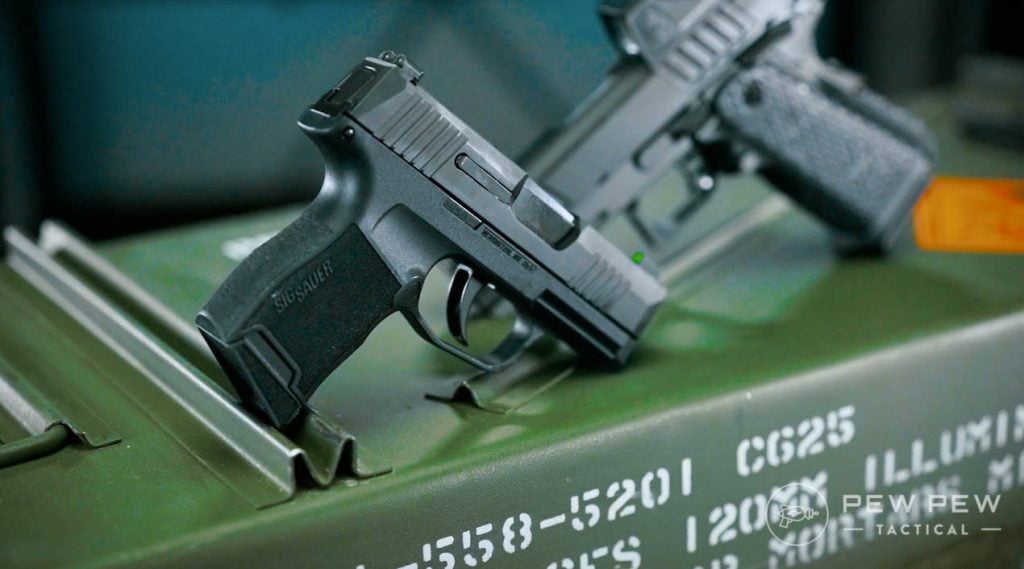 Sig took anti-snag to new limits with the P365 SAS and cut off the sights, trimmed the slide release, and made the takedown lever require a flat head tool to operate. Snag-free was the idea behind the design, and a snag-free gun is often a suitable pocket carry gun.
Sig makes a variety of magazine options for these guns, and for a pocket carry experience, the flush-fitting 10-rounder is the way to go.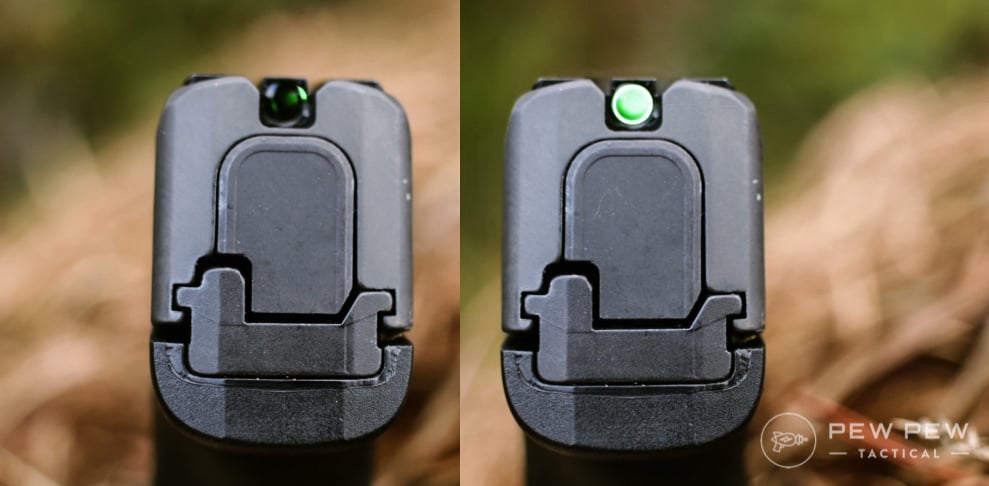 Keeping the gun small is a priority, so sacrifice the pinky rest if you can. Because it's a little on the larger side, the Sig P365 is relatively soft shooting and made to last.
The SAS model comes with a set of sights that requires some serious practice to master. They are not as intuitive as standard sights but fit flush with the frame to increase concealment.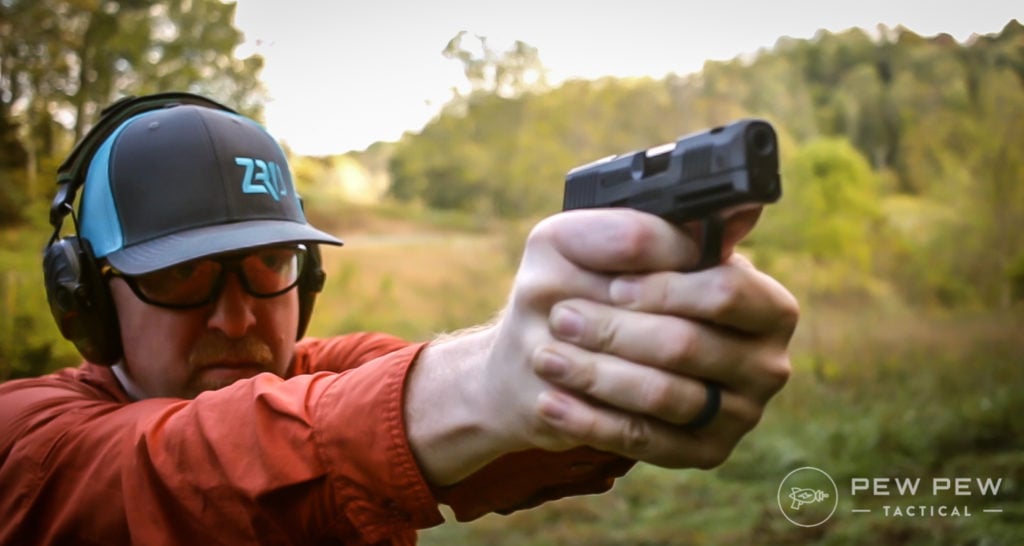 To make the gun a little easier to control and to help maintain a sight picture, Sig ported the barrel and slide to reduce muzzle rise and keep the gun on target.
The P365 is one of the best overall concealed carry pistols out there. The SAS model makes it pocket-friendly. 
Best Snag-Free Design
599
at Kygunco
Prices accurate at time of writing
Prices accurate at time of writing
Not sold on the snagless sights? We have a full review of the P365 SAS for you to check out.
6. Seecamp LWS 380 
Seecamp pistols are fascinating. When someone asked how small can we make a .380, Seecamp answered with "smaller." That's my headcanon, anyway.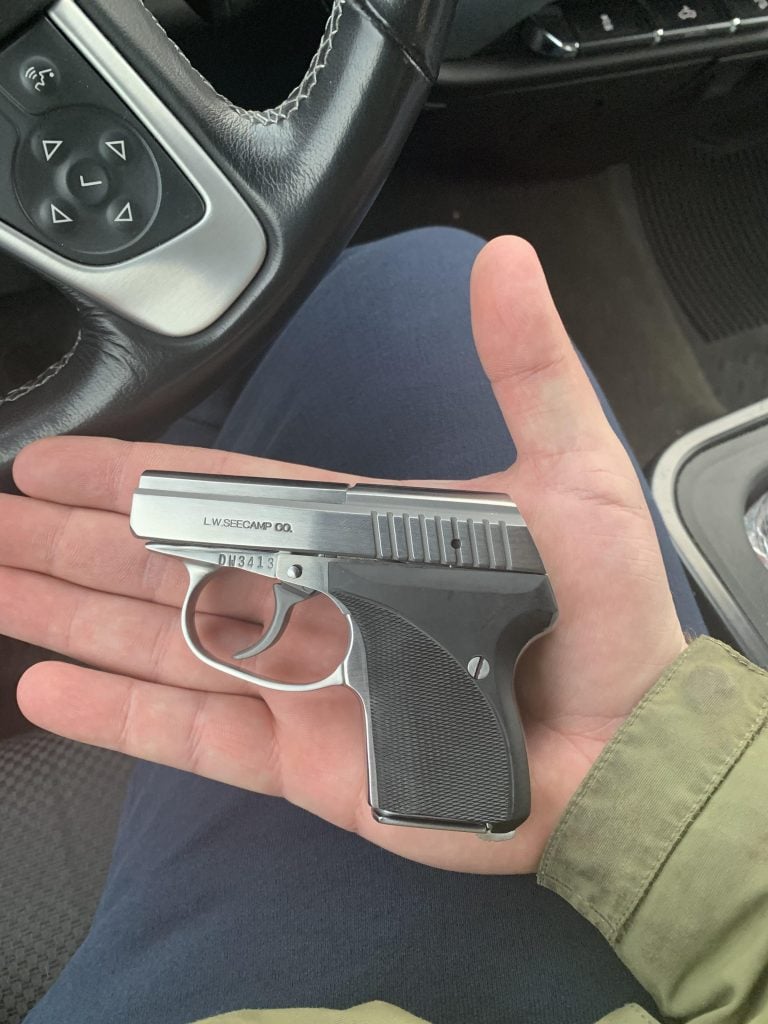 Seecamp's LWS 380 stands a mere 3.25 inches tall and is 0.91 inches wide at its thickest point. This little fella weighs 13.65 ounces loaded with six rounds of .380 ACP. It sports an all-metal frame.
Sights are nothing more than a trench across the top, and it's tricky to use at anything other than belly ranges. This little blaster truly emphasizes what a pocket pistol should be.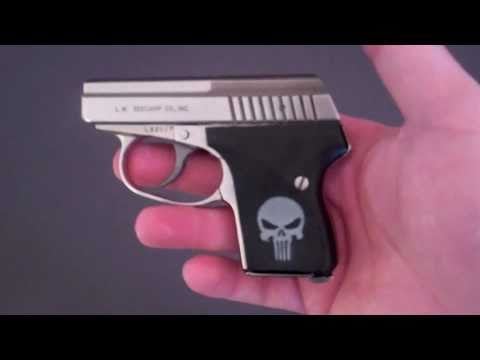 It conceals with ease, disappears in a pocket, and is ultimately very snag-free. As such a small gun, it tends to be rough handling recoil-wise. 
Yep, it's snappy, and snappy is as good as it gets from a gun this small.
Also, the DAO trigger is about 11 pounds. Combine that trigger weight with the trench sights, and you get a gun designed for close-range use and nothing beyond that. 
Everything is about compromise, and the Seecamp is a compromise inside and out. It's superbly light and easy to carry but can be tough to shoot.
595
at L.W. Seecamp Co.
Prices accurate at time of writing
Prices accurate at time of writing
7. Beretta Pico 
Beretta's Pico is a fascinating gun. Beretta did their own version of the SAS configurations when they molded the Pico. 
The company trimmed, cut, and slimmed down the Pico as much as possible to ensure total concealment and deep carry.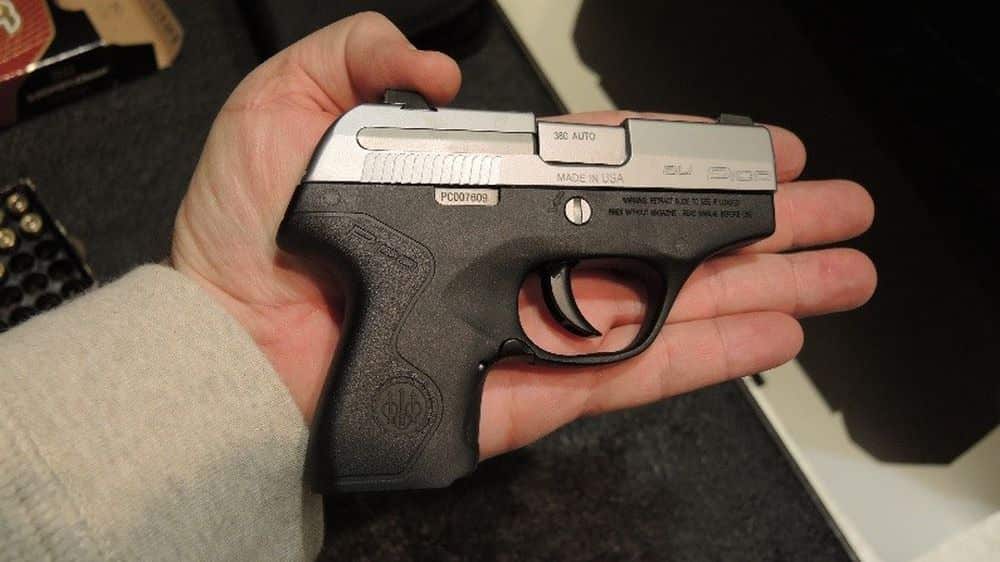 That's inherently valuable for a pocket pistol.
The trimmed slide release, magazine release, and the take-down lever sit flush with the frame. Sliding the Pico in and out of your pocket will be snag-free by design. 
With that said…swapping magazines and dropping the slide prove to be a challenge. I don't think most people packing pocket pistols concern themselves with a reload anyway.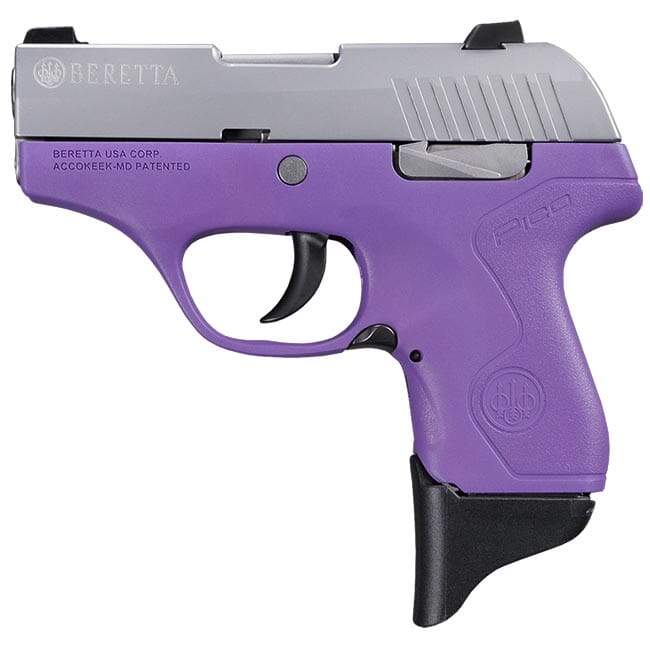 It's also a Beretta, which is a name that carries weight. Like any Beretta, it's reliable, accurate, and well-made.
The Pico is a standout from the days of mini .380s and is an under-appreciated option for concealed carry. 
Interestingly enough, users can remove the chassis and swap the grip frame to vary the color. Who doesn't want to swap black to FDE or bright pink? 
Runner-Up .380 ACP
370
at Guns.com
Prices accurate at time of writing
Prices accurate at time of writing
Have you tried the Beretta Pico? If so, give it a rating below!
8. Trailblazer LifeCard 
Pistol usually refers to a semi-automatic autoloading pistol. However, this is a wildcard.
The Trailblazer LifeCard is literally a card.
As in, it's a folding handgun that is the approximate height and length of a credit card. Obviously, it's a good bit thicker but still quite small.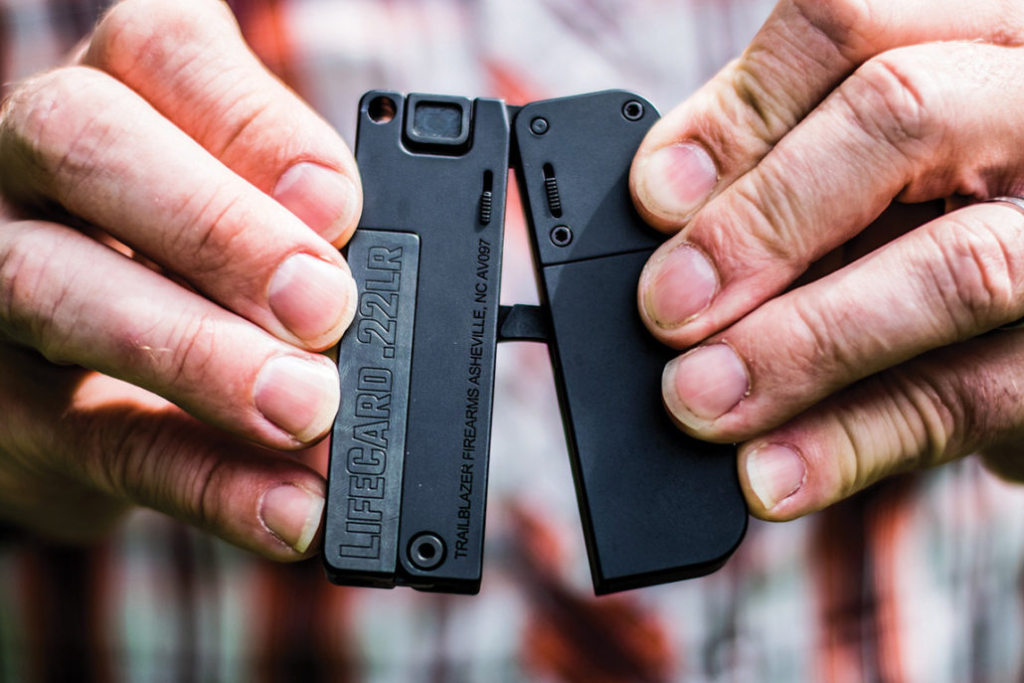 The card unfolds into a more traditional gun when it's ready to be fired. As such, it's a single-shot .22 LR or a .22 Magnum that is striker-fired and a single-action design.
The LifeCard requires users to manually cock the weapon prior to firing.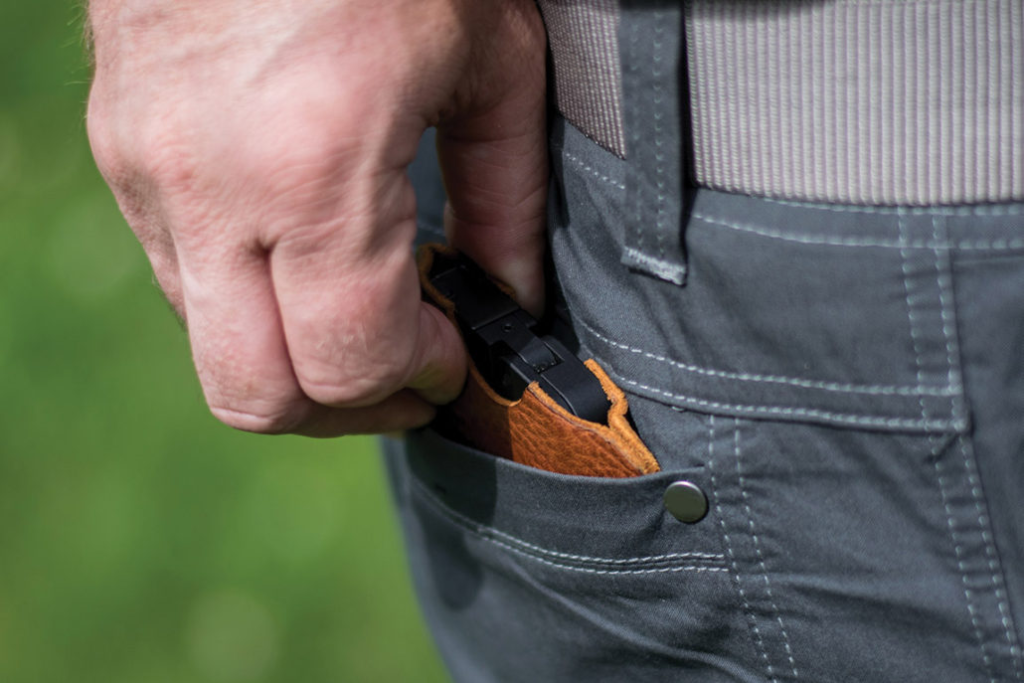 As a single-shot rimfire weapon, the LifeCard has limited use defensively. No one wants to get pegged by a .22 of any kind, but admittedly I'd prefer something a bit bigger for defensive use. 
However, the LifeCard offers you a firearm that doesn't look like a firearm until it's ready to be fired.
This makes concealment superbly simple in every kind of pocket. It fits in a shirt pocket, a jeans pocket, and even a dress pocket. 
370
at Guns.com
Prices accurate at time of writing
Prices accurate at time of writing
9. KelTec P32
A great alternative to the Tomcat is the KelTec P32, another .32 caliber offering. This pocket pistol is hammer-fired and also features a double-action-only trigger.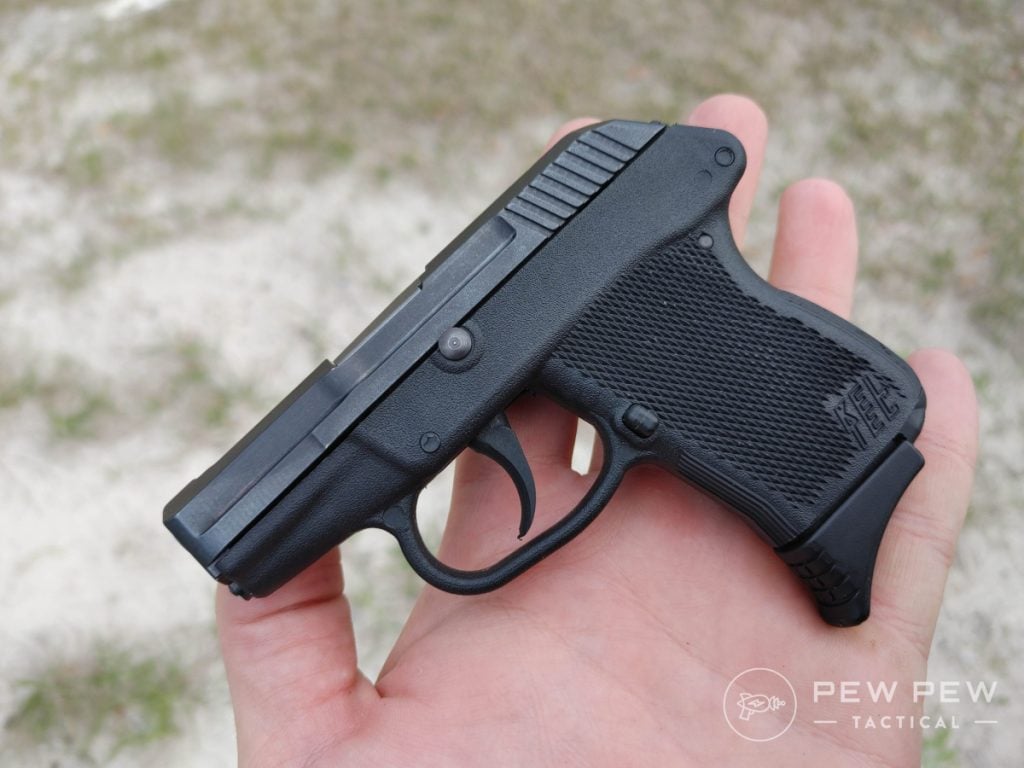 Despite the small size, the P32 is easy to shoot, utilizing a short recoil operation instead of direct blowback. This helps tames the recoil impulse that can make smaller pistols difficult to handle.
The P32 tucks away easily, being just over 5 inches long and .75 inches wide. It only weighs 6.6 ounces too. This makes it fairly close in size to an iPhone.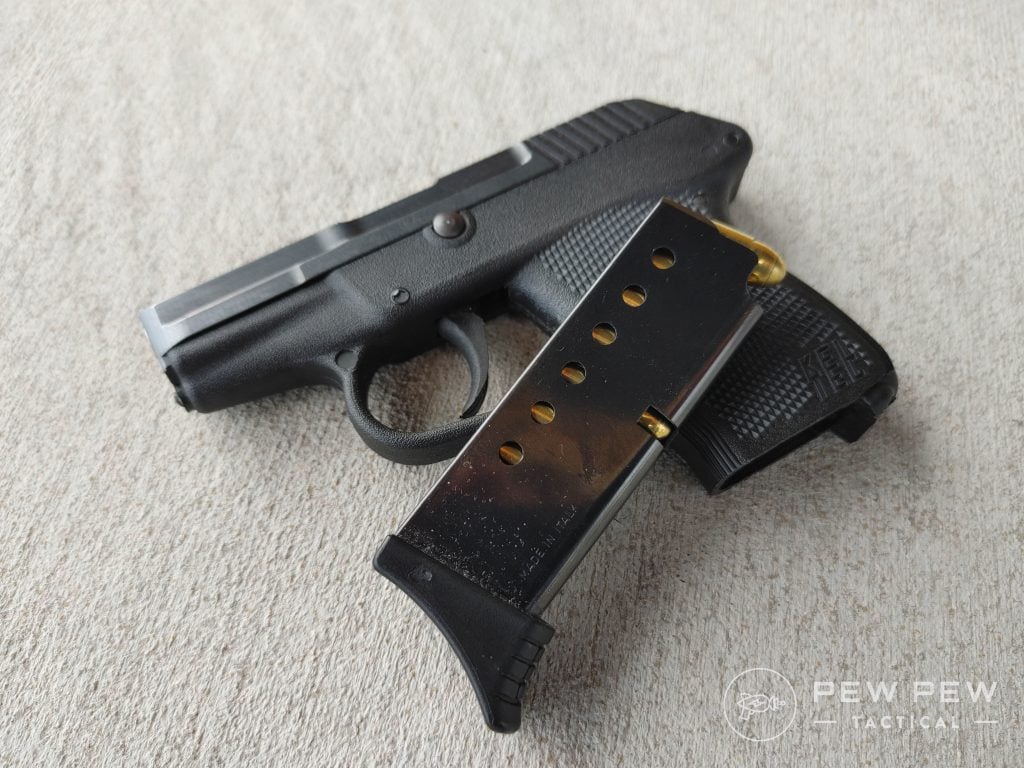 While this KelTec isn't going to win any beauty contests, it's very functional and affordable. Being compact, easy (and fun) to shoot makes the P32 a perfect addition to this list.
421
at Guns.com
Prices accurate at time of writing
Prices accurate at time of writing
For a detailed look, check out our full review of the P32 here.
Final Verdict
There are only a few things that you can pocket carry for defensive use: a knife, some pocket sand, and a pocket pistol. 
Clearly, the pocket pistol is the most capable weapon; it just barely beats pocket sand as the true winner.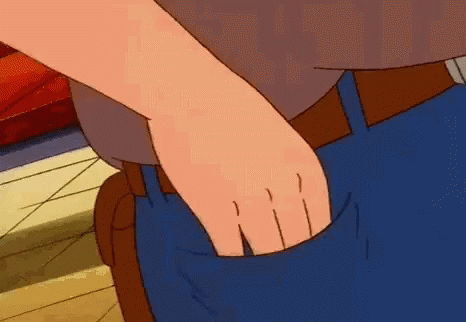 Pocket pistols are a compromise in size and shooting capability. They don't have the same fighting capability as a Glock G17, but they can be carried day in and day out without issue. 
Nothing's perfect, but pocket pistols offer you a hidden stinger for the worst situations imaginable. 
What's your pocket pistol of choice? Let us know below! Looking for how to concealed carry in your pocket? Check out our guide on Pocket Carry. But if you're after something a bit bigger, see our list of Best CCW Guns.