Information for female shooters has come a long, long way over the past decade or so.
These days, it's easy to find lists of recommended guns for women and lots of those lists are even actually written by women!
But most are exclusively made up of handguns or only include a rifle or two, and almost completely ignores the fact that many women want long guns for a variety of reasons — like hunting, home defense, competition, and for fun.
Today I'm going to help rectify the lack of recommendations by giving you a few recommendations for long guns (Rifles & Shotguns) that are great for women.
We'll talk about what to look for when shopping, and then I will lay out my top recommendations. So keep reading!
What to Look For in a Women's Rifle or Shotgun
As a general rule, most women benefit from long guns with a few features:
Short length of pull (LOP)
Moderate to low recoil
Lightweight construction
Women, on average, have smaller builds and lower upper body strength, so the above features make it easier to handle, aim, and carry the gun, especially over longer periods.
None of this is to say that all women should only use guns with these features and that no men benefit from these types of long guns.
Stronger or broader women may find that they prefer larger, heavier guns than the ones I've listed here. Narrower, less bulky men may find these recommendations very helpful too.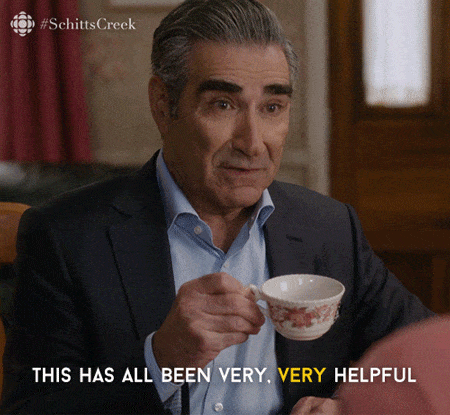 Ultimately, choosing the best firearm is a personal decision. It should be based on what's most comfortable and effective for you, not what other people think.
Best Rifles & Shotguns for Women
1. Daniel Defense DDM4 V7
Pretty much any AR-15 is going to be relatively small and lightweight, but the Daniel Defense DDM4 V7 is especially so, weighing in at just 6.2 pounds.
(Note: there is a lightweight version that weighs a little less, at 6.05 pounds)
It has an 8-position adjustable stock that allows the length of pull to be adjusted between 10.5 inches and 13.25 inches and the overall length of the rifle to go from 32.25 inches to 35.875 inches.
This allows you to customize the length to your build and comfort.
Soft-touch over-molding on the stock and pistol grip makes the rifle even more comfortable to hold and mitigates recoil.
The rifle's barrel is 16 inches — the shortest you can get without being classified as a short-barrel rifle. (Remember, short-barreled rifles fall under the National Firearms Act.)
That shorter barrel makes the rifle easier to balance, giving you an advantage in maneuverability in a home defense situation.
If you want a rifle with an even shorter barrel and can swim through the NFA bureaucracy, Daniel Defense also offers rifles on the DDM4 platform with 10.3-inch, 11.5-inch, and 14.5-inch barrels.
The DDM4 V7 LW comes without sights, but you can attach your preferred ones to the uninterrupted Picatinny rail that runs the length of the top of the rifle.
You can attach your other favorite accessories to the 15-inch free-floating M-LOK handguard.
Our list of the Best AR-15 Scopes & Optics will come in handy when you're looking to set your rifle up!
Best AR for Women
1729
at Daniel Defense
Prices accurate at time of writing
Prices accurate at time of writing
John tested out the Daniel Defense DDM4 V7 in a recent review or you can watch the full video review below.
2. Ruger Precision Rifle
When it comes to shooting at the range, needs are too varied to recommend just one rifle.
So, I'm offering up two suggestions from Ruger to meet a couple of different sets of needs (and it was hard enough narrowing it down to just these two).
The first rifle is a great choice for most competitions and more serious recreational shooting, while the second is perfect for rimfire competition and plinking.
Depending on your needs, get one or the other, or get both to completely cover your range time bases.
The Ruger Precision Rifle is one of the most popular and best-reviewed rifles, especially at its price point.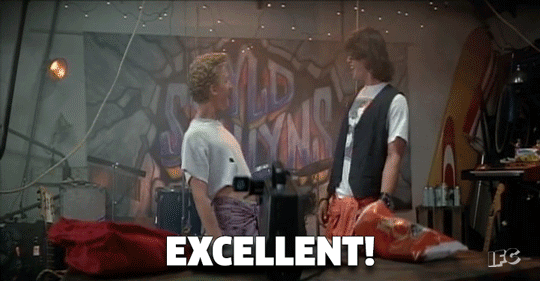 It was first released a few years back, and it's an excellent choice for competition shooters.
This rifle measures bigger than the Daniel Defense DDM4 V7 LW, but like the V7 LW, the Ruger Precision Rifle features an adjustable buttstock.
However, the Precision Rifle's stock is also folding and allows you to adjust the comb height.
The dimensions vary slightly from caliber to caliber. In .308 Win, the smallest configuration available, the rifle's length of pull can be adjusted between 12 inches and 15.5 inches.
Overall length varies from 39.25 to 42.75 inches.
The barrel sits at 20 inches.
The rifle weighs 9.8 pounds, so if you lack upper body strength, you might want to look into a bipod to help you manage the weight.
(Of course, we have an article on bipods to help you pick one!)
You'll definitely want something to help you if you choose one of the larger caliber configurations, which are even heavier.
Regardless of the caliber, the rifle has an in-line recoil path from the receiver to the buttstock, reducing felt recoil.
A Picatinny rail and 15-inch free-floating M-LOK handguard allow you to use your preferred accessories.
The Ruger Marksman Adjustable trigger allows you to adjust the trigger weight between 2.25 and 5 pounds.
For more info, see our full review on the Ruger Precision Rifle!
What's your take on the Ruger Precision? Rate it below.
3. Savage 110 Lightweight Storm
The Savage 110 Lightweight Storm is another rifle with an adjustable stock — though not as adjustable as any of the rifles we've already discussed.
Its length of pull can be adjusted between 12.75 inches and 13.75 inches, with a total length ranging between 39.25 inches and 40.25 inches.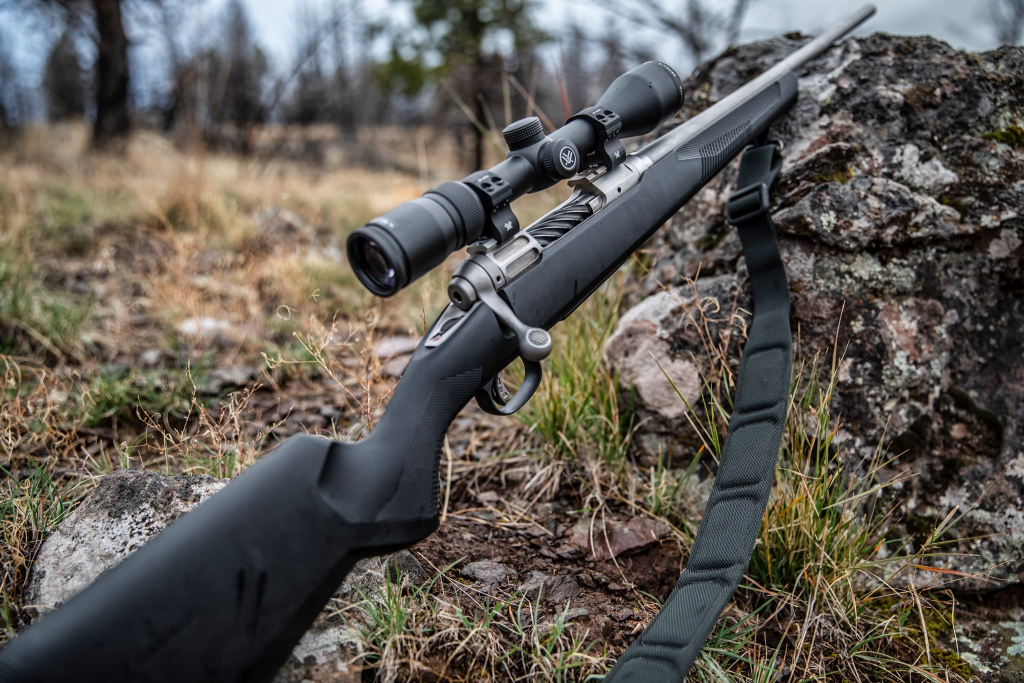 This gun's stock also features interchangeable comb height spacers as opposed to a comb with adjustable height.
The spacers aren't as quick, but that's not an issue since you'll be using this rifle for hunting.
With a relatively short barrel (20 inches) and overall length, and a weight of just 5.65 pounds, the rifle is still small enough to be manageable.
It can easily be taken out traipsing through the woods or into a tree stand or blind.
The rifle opts for a user-adjustable AccuTrigger. This trigger helps minimize the chances of an accidental discharge should the rifle get dropped or jostled.
Checker textured panels on the wrist of the rifle help even diminutive shooters keep a firm grip.
It has no sights, so you can attach your preferred optic without interference.
With models chambered for .270 Win, .223 Rem, .308 Win, 7mm-08 Rem, 6.5 Creedmoor, and .243 Win, you have options for a wide variety of game.
5. Franchi Affinity Catalyst
The Affinity Catalyst is based on Franchi's existing Affinity line of semiautomatic shotguns but this gun is made specifically for women.
Franchi overhauled the design of the Affinity's stock to better fit in women's hands, and the comb is higher to give a better cheek weld with women's higher cheekbones.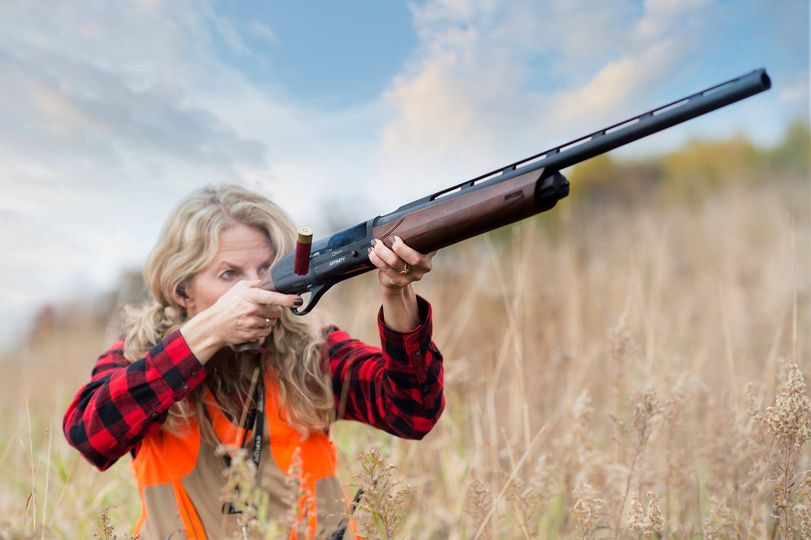 It's also shorter to reduce the length of pull to just 13.875 inches.
Like the original Affinity, the Affinity Catalyst is inertia-driven. So it reduces felt recoil and offers fewer moving parts than similarly sized gas guns. This makes it lighter.
The Affinity Catalyst is available in both 12-gauge and 20-gauge. But the 20-gauge version seems to be a bit hard to find in stores, so don't be surprised if you have to order it.
In my experience, it's best to go with the 20-gauge because it has 40% to 50% less recoil than the 12-gauge. The 20-gauge is also a little bit smaller.
For both options, Franchi has outfitted the shotgun with a recoil pad to help mitigate felt recoil. You'll want to choose the right ammo in either case.
It offers a 26-inch barrel and an overall length of 46 inches. It weighs just 5.7 pounds.
All this together means the Affinity Catalyst gives you a natural feeling that's virtually unparalleled for women shooters.
The gun's design also isn't overtly and obnoxiously "girly." It sports a simple Grade A Walnut stock with a satin finish. A red fiber optic front bead sits upfront, and the gun comes standard with three chokes (IC, M, and F).
The Franchi Affinity Catalyst is especially well-suited for clay shooting and fowl hunting.
But the Catalyst can also be used for home defense if necessary. It should be noted that with a 26-inch barrel, maneuvering indoors will be problematic.
While it can work in home defense, it is by far not the best option on this list.
6. Syren XLR5 Waterfowler
Another great shotgun for women is the Syren XLR5 Waterfowler.
In fact, Syren specializes hunting and sporting shotguns for female shooters. Their XLR5 Waterfowler is just one of my favorites in their product lineup.
The Syren XLR5 is specifically designed with huntresses in mind. It has a Realtree MAX-5 Camouflage finish to help you blend in while hunting in the field.
It's proportioned well for the average woman, with a 13.9-inch length of pull and a 7.1-pound overall weight.
The Syren is only available in 12-gauge, so it's going to have more recoil than the 20-gauge Affinity Catalyst.
For that reason, if you're looking for your first shotgun, I'd recommend going with the Affinity Catalyst over the Waterfowler.
But the Waterfowler tends to work better for more experienced shotgun shooters.
That said, Syren has equipped the XLR5 Waterfowler with a gas operating system that bleeds pressure to help reduce recoil. So, it's still more comfortable to shoot than the average 12 gauge.
1985
at Syren USA
Prices accurate at time of writing
Prices accurate at time of writing
Final Thoughts
Whether most of the gun industry has realized it or not, you and I both know that plenty of women want or need long guns for a variety of different reasons.
All the guns I've listed here are excellent choices, but you don't need to limit yourself to them.
Choosing a gun is personal, and you should try out many different options to find the one you like best.
These guns provide a great place to start, though.
What's your favorite long gun on the list? Are there other women-focused articles you'd love to see here at concealedlab? Let us know in the comments below. In the meantime, take a look at the Pistol Grip 101: How to Hold a Handgun and peep our list of the Best .380 Ammo: Self-Defense & Target Practice.