Micro pistols seem to be all the rage now, with almost every top handgun manufacturer entering the market.
But is this just a hot, new trend or something that's here to stay?
We spoke to manufacturers, industry reps, and, most importantly, gun owners for their take on why these pistols seem to be taking off.
Table of Contents
Loading…
What Is a Micro Pistol?
Micro pistols typically have a barrel length of around 3.5 inches and are about an inch wide, with a minimum capacity of 10+1 rounds.
These pistols often come with either a single-stack or staggered magazine, making them slimmer than traditional double-stack magazines but with a lower capacity.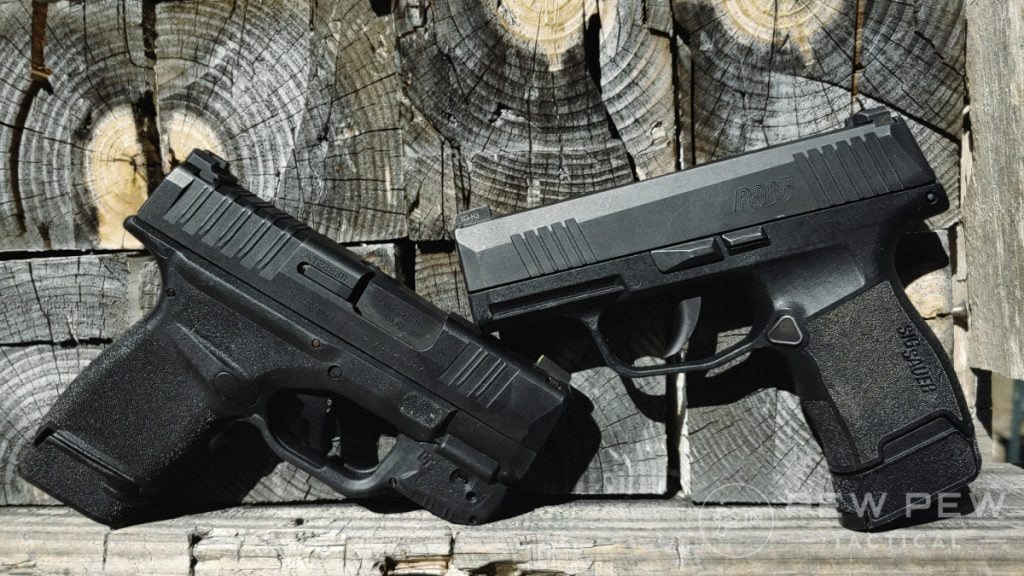 That would include models like the Glock 43 and 48, Mossberg MC2sc, Ruger Max 9, Sig Sauer P365 series, and the Springfield Armory Hellcat.
These are also almost always chambered for 9mm, making them ideal for concealed carry or home defense, whereas pocket pistols and sub-compact pistols of the past two decades were sometimes also sold in the less powerful .380 ACP.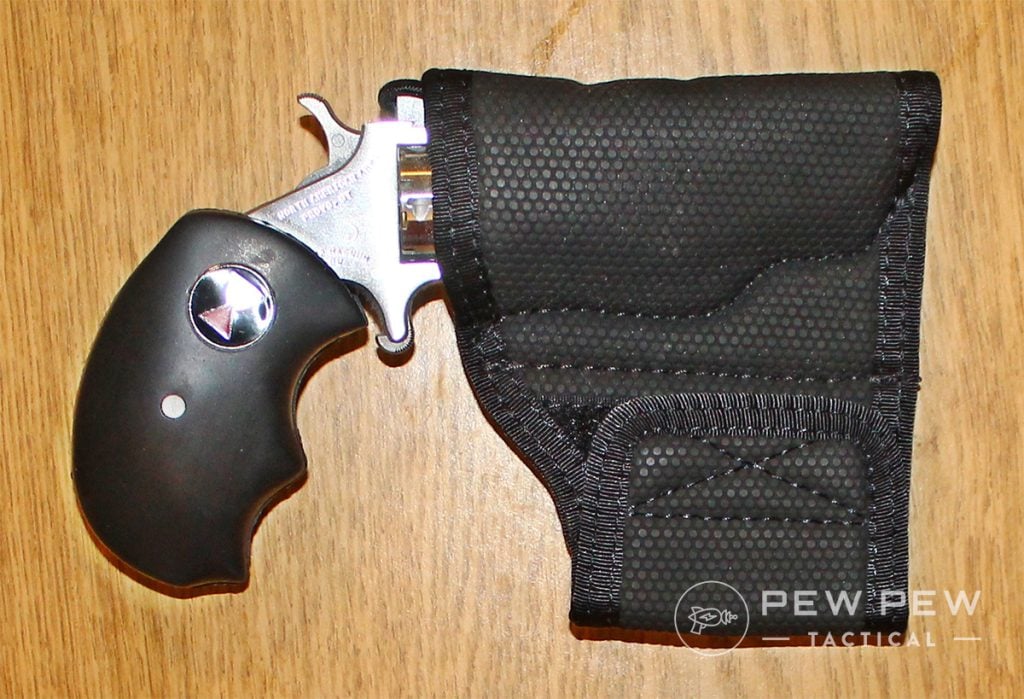 Many models also sport slides cut for pistol optics, and some even accommodate pistol lights, like the Surefire XSC or Streamlight TLR-7 Sub, as well.
The benefits of smaller pistols are pretty self-explanatory – they're easier to carry concealed and, for smaller people or those with smaller hands, easier to properly grip and manipulate.
A Glock 19 may feel uncomfortable carrying appendix-style, especially when sitting, kneeling, or jogging/running, but carrying the smaller Glock 43 instead is the difference between night and day.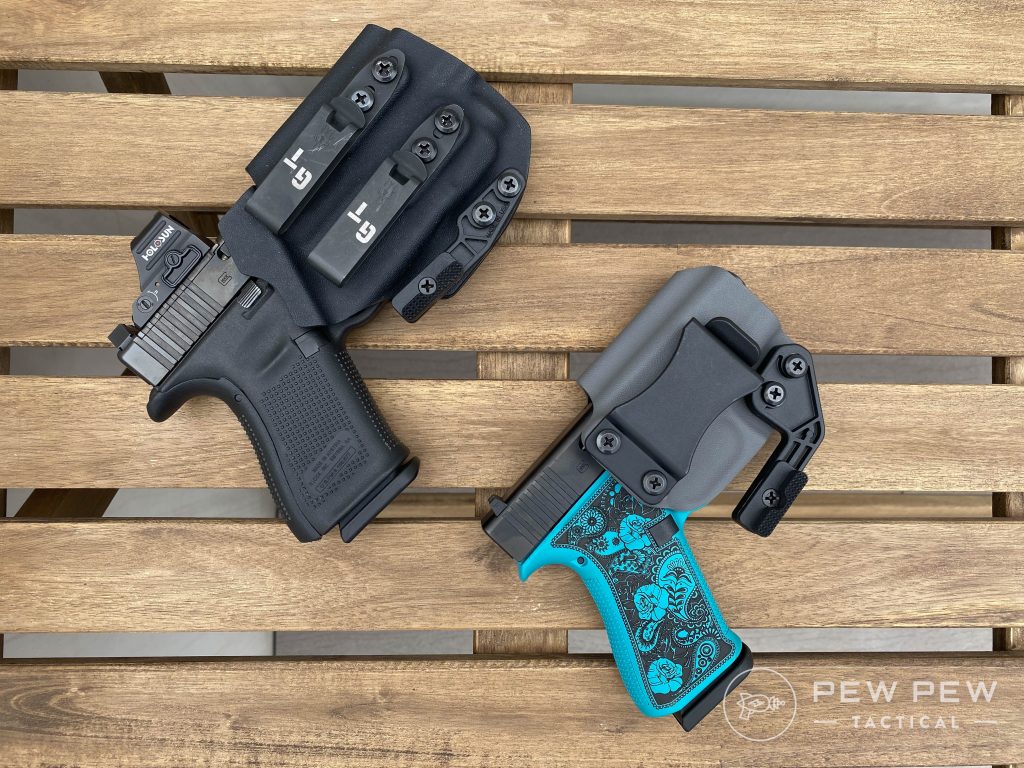 They do come with downsides, however – typically, they have lower capacity than their compact and full-size counterparts. There can also be more felt recoil, making it harder to get back on target for follow-up shots.
Ronald Sippio is a firearms instructor in South Florida. He often carries a micro or compact pistol, depending on the weather and attire. Sippio says he has a lot of trigger time on several micro pistols.
He sees the concealed carry market moving aggressively in that direction.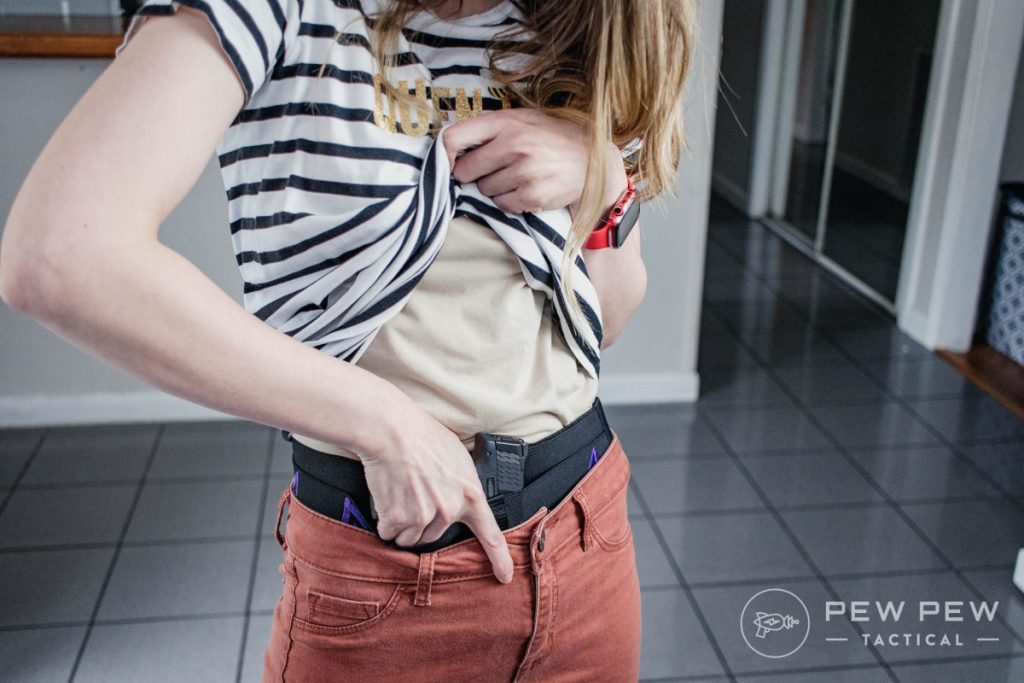 "I have had the opportunity to shoot a few other micro pistols and I really like some of the ones I have shot. Some more than others," he told Pew Pew Tactical.
"The biggest benefits to having a micro compact pistol is the size and decent capacity for its size. Companies have found a way to fit up to 13 rounds in such a small package. No unnecessary bulk or weight."
South Florida weather can range from hot and humid to near-hurricane-level downpours. Winter months can bring weather in the 40s and 50s.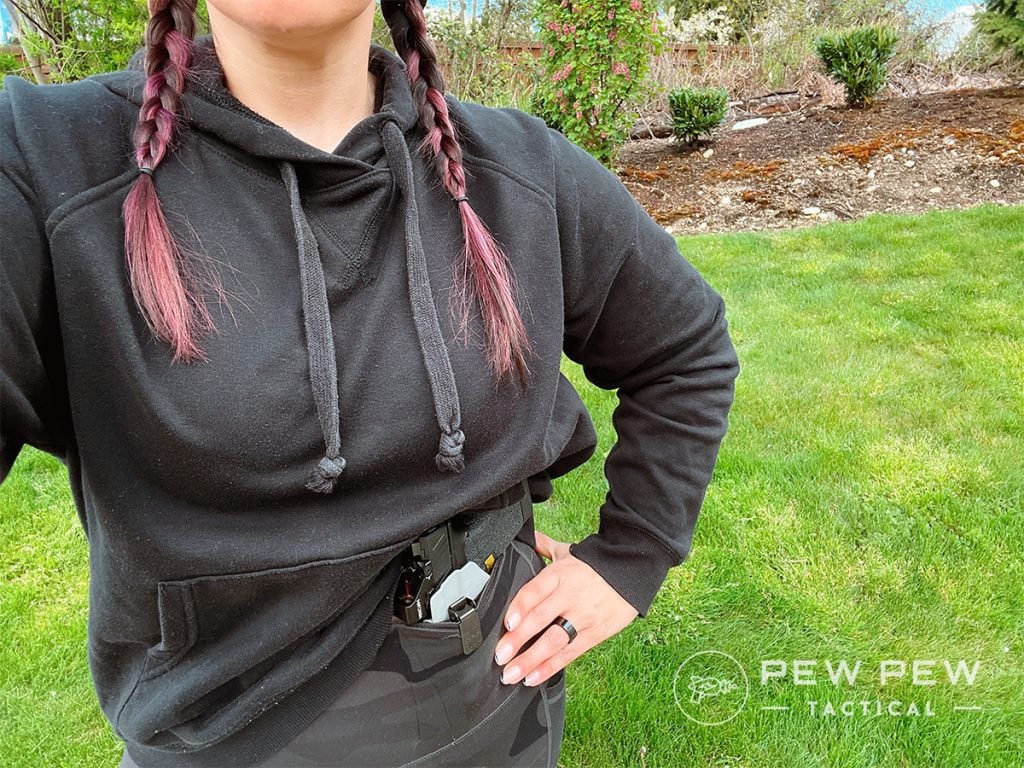 Different environments and activities can mean a range of outfits, from shorts and t-shirts, button-downs and slacks, suits and ties, rain jackets, or light sweaters.
As a result, Sippio carries an FN 509 Compact, Glock 19, or Smith and Wesson M&P Shield. But as an instructor, he interacts with new and intermediate shooters on a regular basis.
The biggest consumer base buying micro pistols, from his perspective, is…new shooters.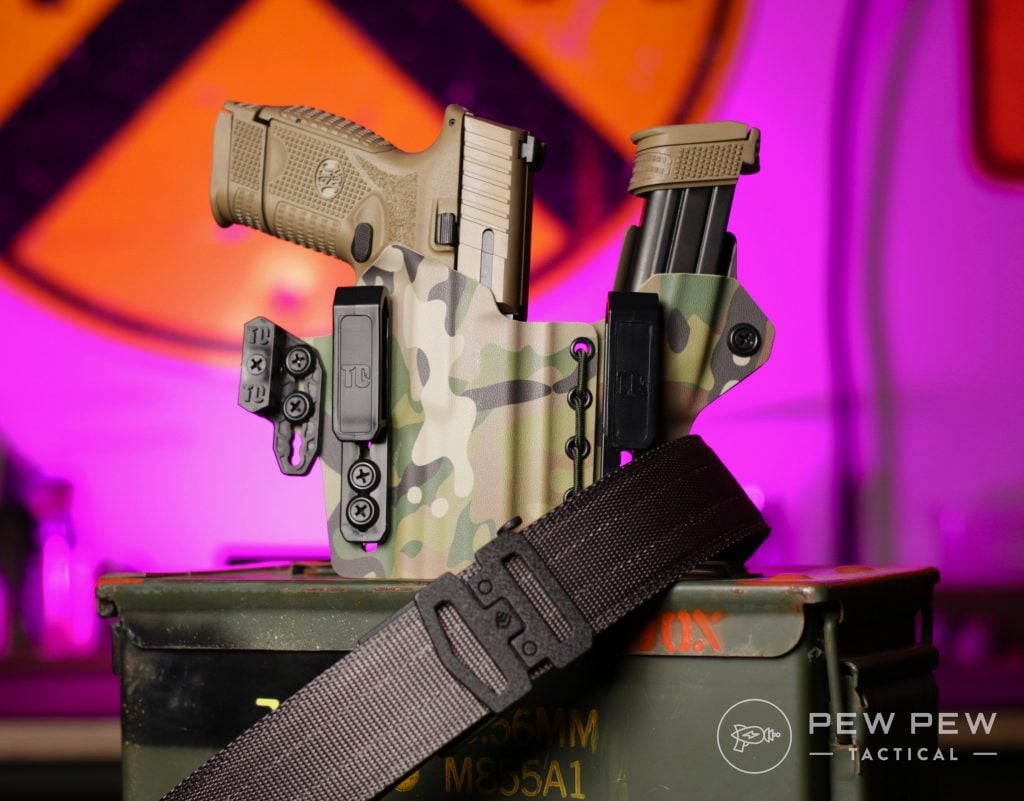 "Some students definitely have the desire to downsize after going against my initial recommendation. As most seasoned 2A people know, a firearm purchase can be a hefty investment for regular, everyday people," he said.
"As an instructor and also carrying concealed for years. I do recommend micro pistols to my students all the time. It's really the most convenient option for them. Most of my students are regular, middle-aged, everyday people. They live active lifestyles; they are also fashionable people too."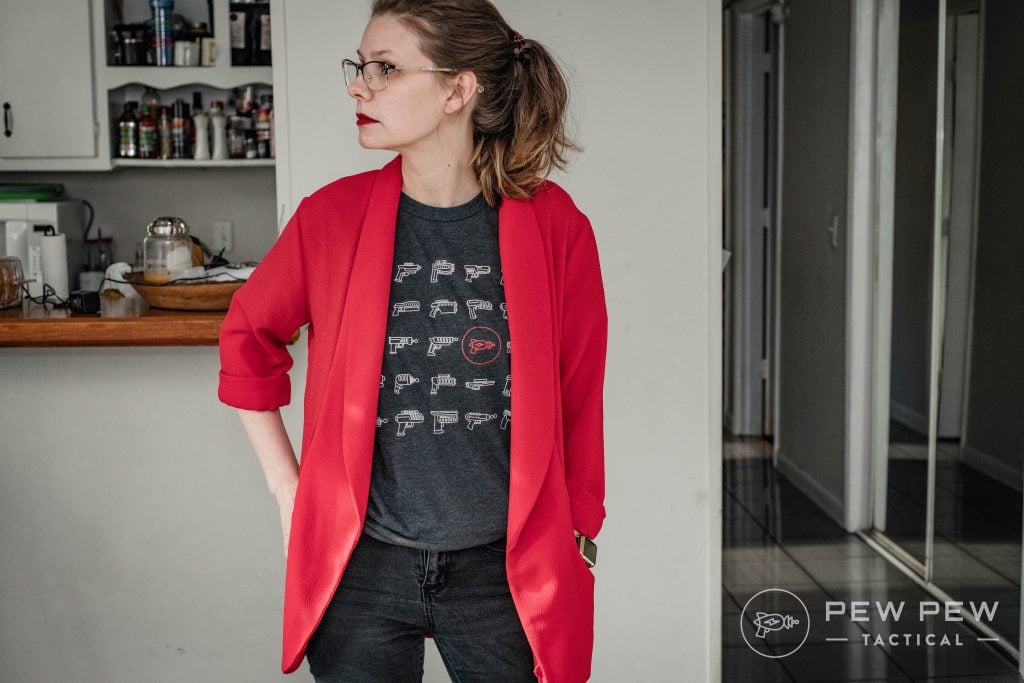 Sippio's observations track with what Leah Roberts has observed. Roberts is the brand and e-commerce manager at Guns.com, one of the largest online gun sellers in the world.
"We've definitely seen a shift in our top-selling handgun models over the past few years. Glock G19s and Sig P320s have been replaced with G43xs and Sig P365s," Roberts said.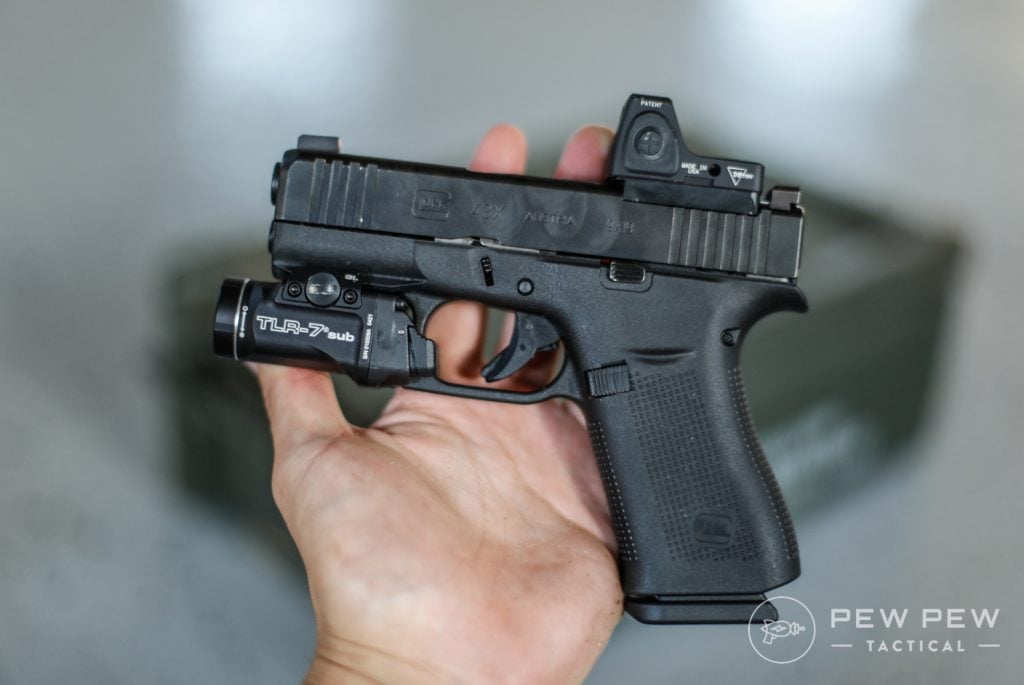 "We've seen a mixture of first-time buyers and old hats," she continued.
"For the concealed carry crowd, increased capacity, concealability, and overall improved ergonomics have been a game changer. Some customers have been sizing down from larger framed models, but many others have been ditching their old subcompacts in favor of the increased capacity newer models now offer."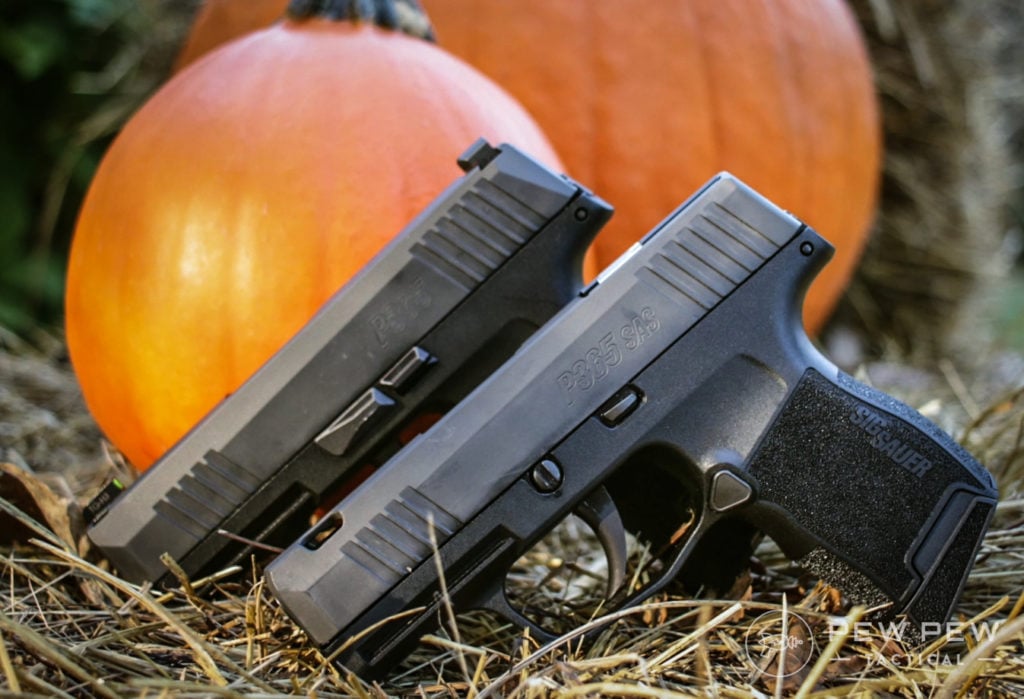 Asked what consumers' overall reaction has been to the introduction of micro pistols to the market, Roberts said, "Generally, excitement! Customers love a new release, and when manufacturers bring real innovation to the table, everyone wins."
And the numbers back that up as well.
Micro Pistol Sales
Micro pistol sales went from 18% in 2019 to 25% in 2023, according to recent data from the National Association of Sporting Goods Wholesalers.
While compact 9mm pistol sales have seen a small increase in that time, going from 36% to 38%, it appears micro pistols have taken a chunk out of the subcompact market, having gone from 31% to a mere 20% in the same period.
There are also many more options now. In 2019, there were only around seven micro pistol models from popular manufacturers, according to the NASGW.
Now, it's around 20.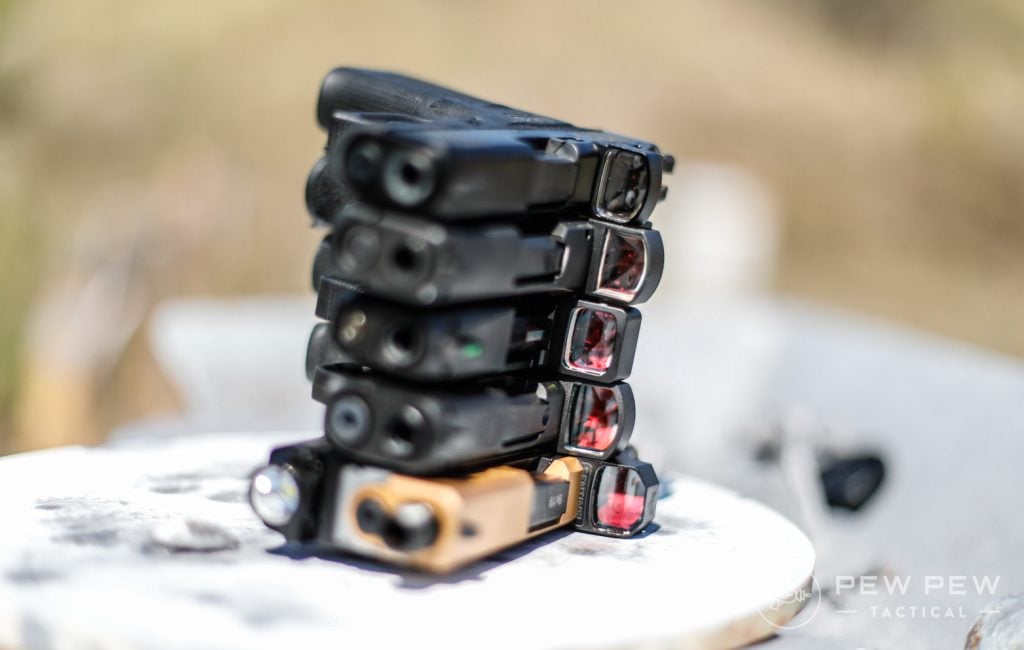 What Gun Makers Are Saying
After several decades and tens of millions of notoriously reliable handguns sold, Glock said it finally entered the single-stack 9mm market based on customer requests.
It first introduced its G42 in .380 in 2014 and then the G43 in 9mm the following year.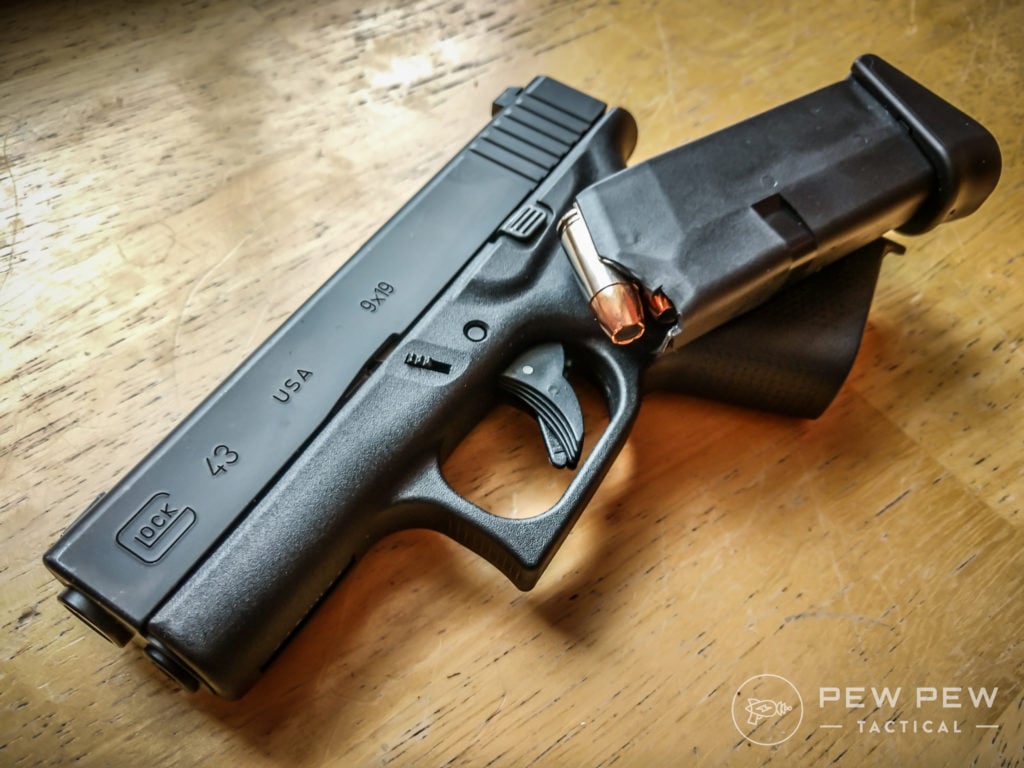 The Glock 43 reached $1 million in sales in three years, according to Glock communications manager Ainsley Cash Conner.
Then in 2019, it introduced its Glock 48, another single-stack 9mm but with a longer barrel and grip.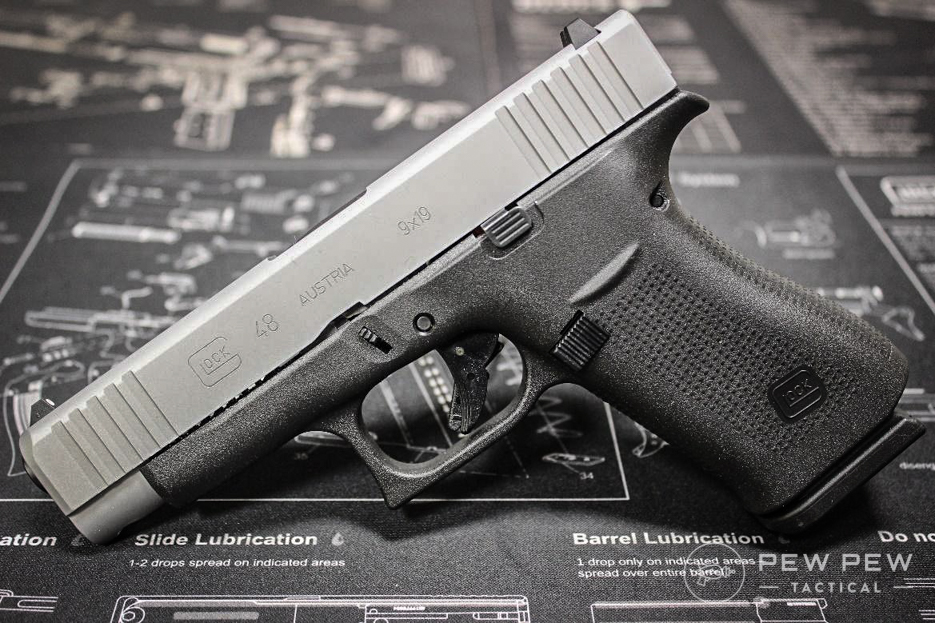 "Today, the Slimlines continue to be some of our top-performing models," she said.
The 43 and 48 are the same width, while the 43x and 48 are the same height at 5.04 inches, and both hold 10+1 rounds.
Glock's 43 is 4.25 inches tall and holds six rounds plus one. All models have aftermarket magazine extensions too, and the 48 offers a railed model to add a weapon light.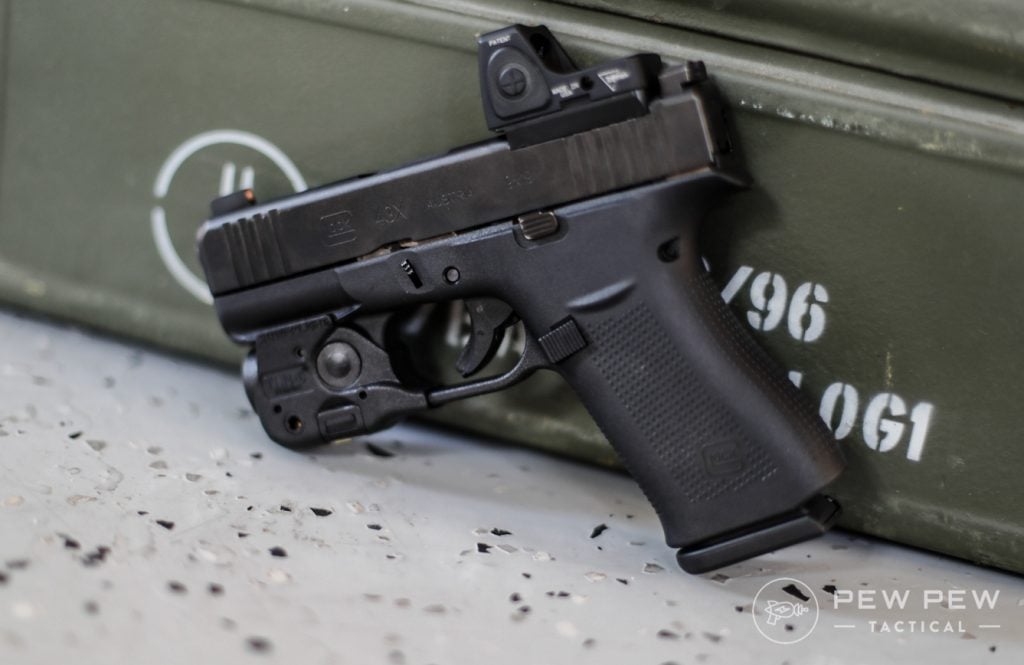 Both also come in optic-ready configurations as well.
Glock says its slimline buyers are mostly first-time buyers. Of course, many consumers have bought one or are considering buying one to downsize from a compact, subcompact, or full-sized model, but the company said its 43s and 48s are many of its customers' first handguns.
"Although the G19 is the jack of all trades with GLOCK, the G43X has become one of our top performers and one that many people are beginning to choose as their first firearm purchase," Cash Conner said.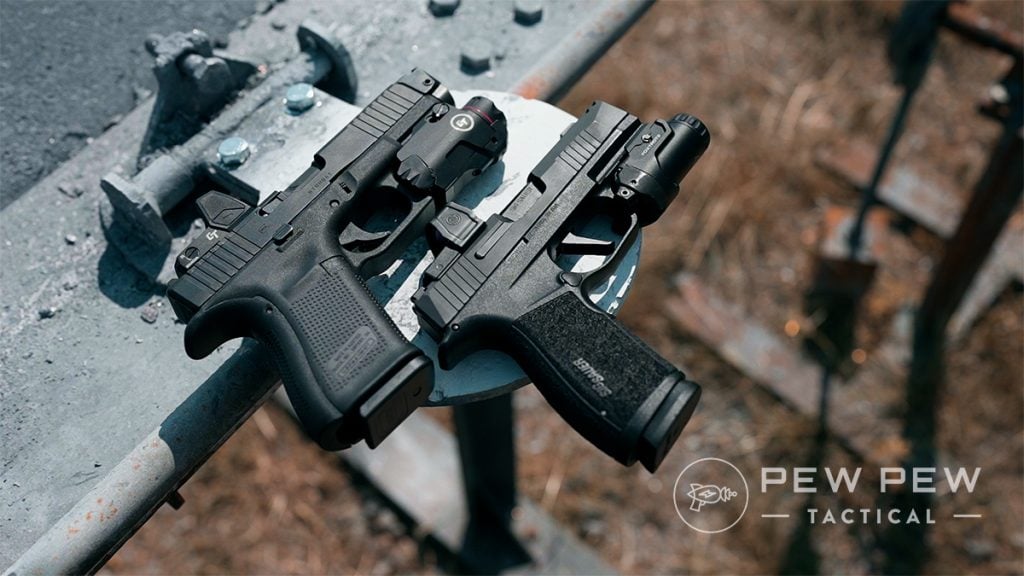 "Before introducing the G43X and G48 to the commercial market, we brought in employees from each department in the United States to test and shoot these models. All feedback was received as very positive, especially with comments about the comfortability with the fit and feel of both pistols. The G43X and G48 offer an increased magazine capacity from the first release of the Slimline series with the G42 and G43 while maintaining the slim profile."
And while Glock's slimline gun sales are yet to pass those of its Glock 19, Mossberg says its new micro pistol sales have eclipsed those of its larger frame handgun.
Mossberg Chimes In
Richard Kirk, senior director of marketing for Mossberg, says they sell about 20% more MC2sc pistols than its slightly larger MC2c.
For comparison, the MC2sc is about 6.25 inches long and 4.3 inches tall, versus the MC2c's 7.1-inch length and 4.9-inch length.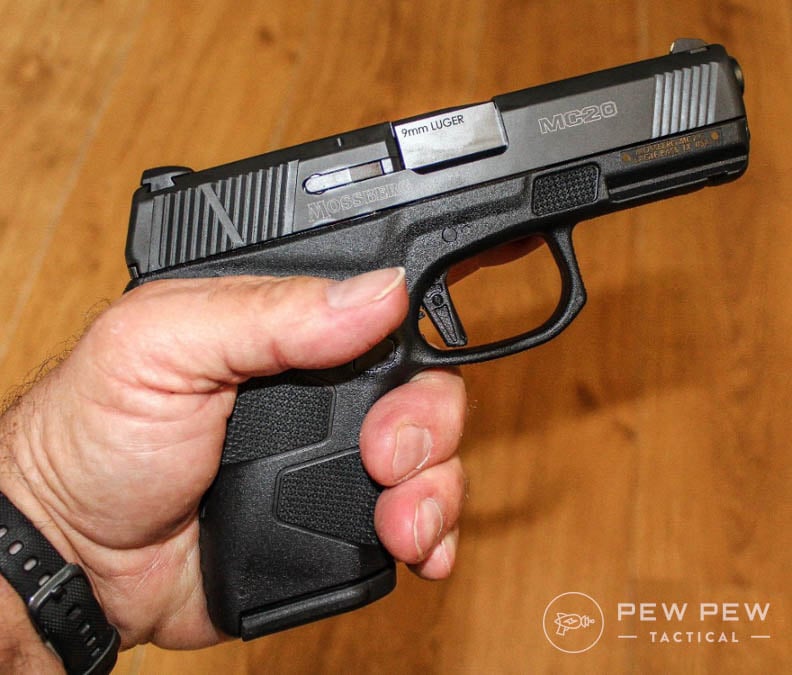 The MC2sc has 10- and 11-round flush-fitting magazines and a 14-round extended mag. On the other hand, the MC2c comes with 14- and 16-round magazines — both of which will also fit in the MC2sc.
"I personally prefer carrying the MC2sc because the grip is .60" shorter (with flush magazine), which makes it a little more concealable," Kirk said in a statement.
"The width is exactly the same on both guns. In regards to ease of shooting, I prefer to shoot the MC2c because of the grip length; however, this is not really noticeable if you're using the extended magazine on the MC2sc."
According to the folks at Mossberg, the MC2sc is often purchased by those looking for a concealed carry option, and usually as a way to find something smaller than what they already own.
"The MC2sc doesn't seem to be our customers' first pistol – we're finding that people that are purchasing this product are doing so for the express purpose of concealed carry, and in some cases are sizing down from a larger platform," Kirk said.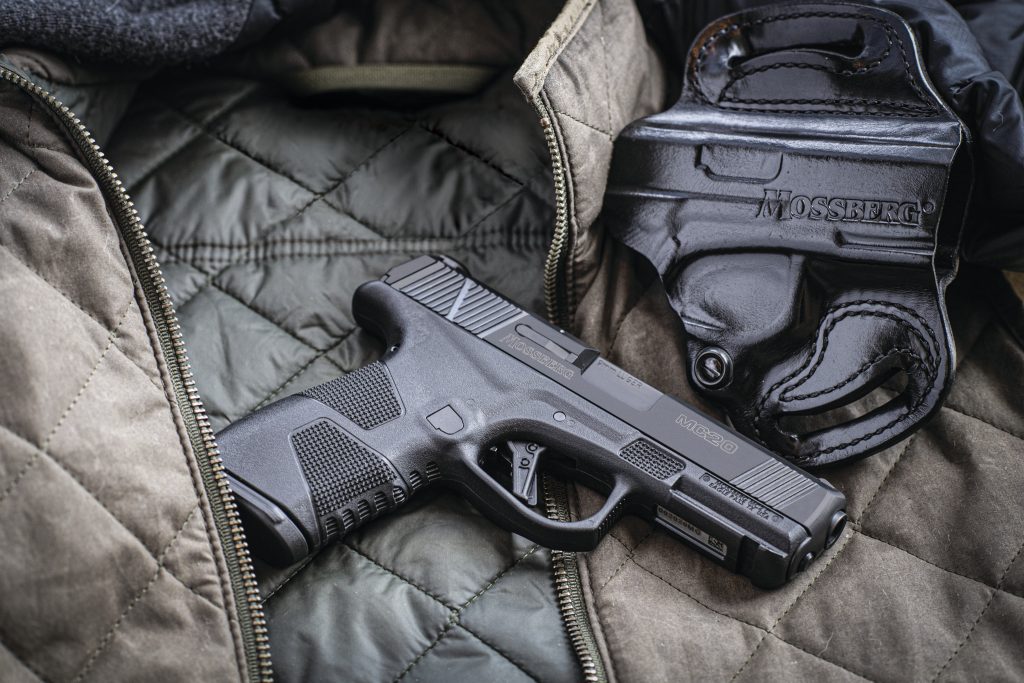 "The response from consumers has been very positive – there are plans to continue growing the product line; however, nothing that I can talk about at this point in time."
What do you think of micro-compacts? What's your favorite model? Let us know in the comments below. For the best small guns in the game, check out our top recommendations on the Best Micro-Compact 9mm Pistols.